Middle schoolers from Key Learning Community North visited the Learning Curve today. They created "food faces" inspired by medieval artist Giuseppe Arcimboldo. (Hint: follow his link to see more of his work!)
Check out some of their work created in Imageblender on the slideshow below! Click on any for a full-size view.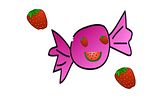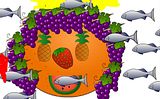 Click "read more" to see the rest of their work!