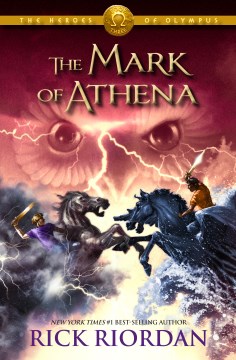 On his Blog: Myth & Mystery Rick Riordan says this, which is pretty exciting:
"What is the scene on the cover? Is that who you think it is, about to fight?? Can't tell you, but yes, that is an actual scene from the book, and the meaning will be clear when you read it.
Well, it's finally October 2nd – I hope my copy comes in today! If you like to talk about the Heroes of Olympus; the characters, the book covers, the prophecy and who might date who, you might like looking at the comments that have accumulated so far about the first two books. Over 1700 for each of them!
After you finish The Mark of Athena, come back and tell us what you thought.
The Heroes of Olympus Series
Print This Post