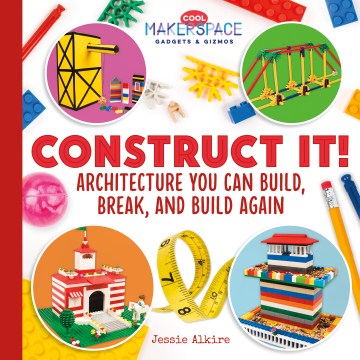 A geodesic dome is a structure made up of a framework of connected triangles or polygons. You have probably seen one at the park. A geodesic dome is a common climbing structure design. Some of the most recognizable buildings that are geodesic domes are sports stadiums. The most recognized building is probably the Spaceship Earth attraction at Epcot in Disney World. The most famous dome in Indiana is the West Baden Springs Hotel at the French Lick Resort Casino. At the time it was built in the early 1900s it was the largest dome in the world!
You can make a cool fort for yourself using newspapers. Click on any of the links below for easy instructions or check out on of the books.
---
Websites, Activities & Printables:
Science in Context: Geodesic Domes is a database you can use in any IndyPL Library Branch or at home. Login using your IndyPL library card number. The Science in Context database will show you articles, images and videos to help you learn about geodesic domes.​
You can also ask a math and science expert for homework help by calling the Ask Rose Homework Hotline. They provide FREE math and science homework help to Indiana students in grades 6-12.
---
Books:
Use your indyPL Library Card to check out books at any of our locations, or check out e-books and e-audiobooks from home right to your device. Click on a book jacket below to request a book or download it. Need help? Call or ask a Library staff member at any of our locations, text a librarian at 317 333-6877, or leave a comment.
Print This Post