You are invited online or in-person to meet-up with fellow creatives to explore all the ways a Library card can help you learn a new creative skill or improve one you have always enjoyed! Books, magazines, video tutorials, and online classes will keep your creative muse flowing all year long!
1. Attend a Library Program
Crochet-A-Long at Pike
Join us and bring along your projects to work on. We will also be making scarves and hats to donate to homeless shelters in Indy. Basic supplies will be provided.
Yarnslingers at Glendale
Knitters, crocheters, and fiber artists of all kinds are welcome to join monthly to meet, work on projects, share their recent creations, and discuss fiber arts. All skill levels are welcome. No registration required.
Tuesday, October 19 from 6:00 pm - 8:00 pm
Tuesday, November 23 from 6:00 pm - 8:00 pm
Tuesday, December 21 from 6:00 pm - 8:00 pm
Yarn Club at Wayne
This is a group of like-minded people who love to knit and crochet, no matter the level of proficiency or the age. You bring whatever project you are working on, socialize, and get help with your project if you need it! Schedule
Knit a Yarn Fiber Art Club at Lawrence
Knitters of all skill levels and ages are invited to this monthly fiber art club. Registration is required. Schedule & Register
---
Create Printable Halloween Decorations with Canva.com
Learn how to use the free, online graphic design tool, Canva. Create a custom digital designs for a printable Halloween decoration such as a banner. Attend online from your own device or a computer at Central Library.
---
Teen Tuesdays at West Perry
Need a place to hang after school? Want to relax, create, and be yourself in a space built for teens? Every other Tuesday, we'll have a different activity to help teens have fun once the school bell rings. Details & Schedule
---
Teen Art Club at Haughville
Teens are invited to create various works of art during this monthly series at the Library. Supplies are provided.
2. Stream Crafting Tutorials
Creativebug Video Tutorials
Creativebug is a collection of crafting video tutorials for all kinds of makers. Select from drawing, origami, sewing, holiday decorations, and more. All you need is your library card! If you have never used Creativebug before, start here. You can also read how two of our staff members used Creativebug to level up their crafting skills at Get Creative! Online Art & Craft Classes from Creativebug
and Level Up Your Knitting Skills with Creativebug.
---
Hoopla Craftsy Video Series
You can use your IndyPL Library card to get access to many art, craft, and hobby resources including e-books and online video lessons and learning modules. Choose from Baking & Decorating, Knitting & Crocheting, Quilting, Sewing, and more! Don't have an IndyPL Library card? Get a Library Card.
You can check out 10 instructional videos each month from Hoopla. After you check one out it is available for you to watch for 7 days. After checking out and then downloading a video, watching it will not require a Wi-Fi or direct internet connection. If you are an iPhone or iPad user you can go to Apple's App Store, search for Hoopla and install it on your phone, computer or tablet. For Android users, you can find and download the Hoopla app in the Playstore. On a Windows computer, use your web browser to go to www.hoopladigital.com to begin browsing Hoopla's collection.
3. Check Out a Crafting e-Magazine
If you have never borrowed from OverDrive/Libby before both app directions and browser directions are available as well as a video tutorial and Overdrive/Libby Support.
OverDrive has a varity of magazine choices for both Photography and Crafts in general.
4. Get Book Recommendations from our Staff

The Art of Paper Quilling
This delicate craft offers accents to cards, ornaments for the holidays, intriguing jewelry and more.
---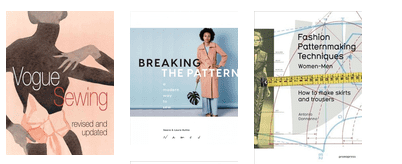 Me Made May
Me Made May is a movement to get back to making your own clothes, and wear at least one handmade item each day - it's easier to do than you think!

---

Knitting My Way to Peace
Knitting is easy to learn and the Library has lots of resources to help the neophyte and challenge the veteran knitter.
---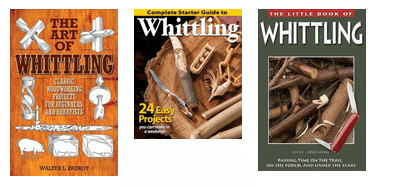 Whittling Will Keep You Out of Trouble!
Put a lifetime of learning and sharp observational skill to good use - whittling is the hobby you've been looking for!
---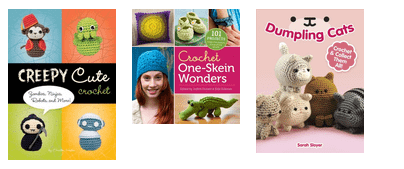 Books That Taught Me How to Crochet
I taught myself how to crochet by learning certain doll patterns and searching YouTube on how to do the basics. These books also helped me along the way!
---

Puppet Projects from Old Socks to Paper to Clay
Upcycle items from your craft bin or trash can, add your creative storytelling, and put on a puppet play!