1. Visit the Center for Black Literature & Culture at Central Library.
The Center for Black Literature & Culture (CBLC) is home to our largest collection of materials by Black authors. Take as long as you'd like to browse this collection that features authors whose work impacts local, national and global culture in literature, sports, business, politics, science and music. Also don't miss the CBLC's website, The Power of Black Voices. This online collection includes artifacts, photographs, and articles across many categories.


---
2. Explore primary sources and Black history portals.
The Power of Black Voices website
from the Center for Black Literature & Culture is an online collection that includes artifacts, photographs, and articles in the categories: Black Literature, Indianapolis Black Heritage, Black Culture, Black Librarianship, and The African Diaspora.
The National Museum of African American History & Culture Online Collection Resources that support scholarship in African American history, culture, and the African Diaspora
Digital Schomburg Exhibitions, books, articles, photographs, prints, audio and video streams, and selected external links for research in the history and cultures of the peoples of Africa and the African Diaspora.
The Library of Congress African American History Web Portal The Library of Congress, National Archives and Records Administration, National Endowment for the Humanities, National Gallery of Art, National Park Service, Smithsonian Institution and United States Holocaust Memorial Museum join in paying tribute to generations of African Americans.



Indiana University: Land, Wealth, Liberation: The making and unmaking of Black wealth in the United States This digital resource surveys the experiences of African Americans in seeking to acquire land and create communities to achieve economic independence, secure their right to full participation in US society, and express their claim to citizenship. This resource is designed to foster intercultural understanding in the hopes that it will spur meaningful conversations, and help explore paths and policies to achieve reconciliation.
---
3. Read an award winner.
Make a selection from some of the most distinguished honors in literature. The Black Caucus of the American Library Association (BCALA) Literary Award, the NAACP Image Awards for Literature, and the Earnest J. Gaines Literary Award all recognize excellence in writing by Black authors. To place convenient requests browse the winners in our catalog: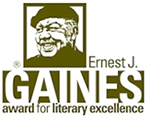 ---
4. Borrow e-books or downloadable audiobooks.
You can download e-books or audiobooks, stream films, documentaries, and television shows free with your IndyPL library card. If you have never borrowed e-books or used any of our streaming services before, detailed information is available on our download and stream page. Here are some quick links to some of our e-book and streaming collections:
Need more help? Ask a Library staff member at any of our locations or call, text or email Ask-a-Librarian.
---
5. Get reading recommendations from IndyPL staff.
See our Guide to Finding Books by Black Authors and explore all our staff recommendations here. Enjoy these featured lists to get your started!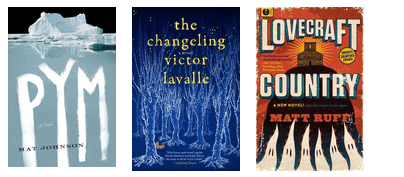 Horror and Sci-Fi by Black Authors
Horror or science fiction recommendations by Black authors from the IndyPL Readers Advisory team.
---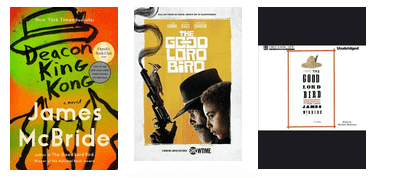 Black Historical Fiction
Explore historical fiction by black authors and co-authors with stories from the transatlantic slave trade, the antebellum south, WWII, and the late 1960s.
---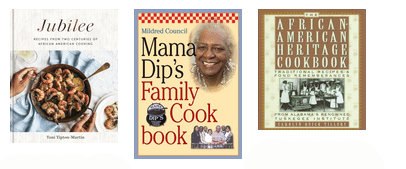 Black Chefs and Cooking Classics
James Beard award-winning Toni Tipton-Martin's Jubilee is a sensational history of American food focusing on Black chefs and cooks. This list takes a look at some of the classic Black cookbooks that inspired Tipton-Martin and a few more titles and resources that celebrate and explore Black cooking and food history.
---

Stunning Biographies for Kids that Showcase Black Musicians & Singers
It's hard to say which one of these is the most beautiful! Art and music paired up in the very best way. Any one of these would make a wonderful music history tour for Black History Month.
---
The Vibrant and Varied Talents & Stories of Black Artists
Beautifully illustrated or including reproductions of the original pieces themselves, these books range over the creative arts from quilting to painting to collage, photography & pottery. The books cover some well known artists like Jacob Lawrence, Horace Pippin, and Romare Bearden, but also reveal the lesser known, like folk artists Clementine Hunter and Bill Traylor, regional phenomenon Tyree Guyton and a slave potter, simply known as "Dave the Potter."

---
6. Dive deep into your study of Black history by using your IndyPL Library card to explore our online databases.
The African American Experience In this database you can study African American history and its relation to U.S. history through published articles, essays, artifacts, images, documents, and other historical and culturally valuable sources.
Black Studies in Video Watch documentaries, interviews and archival footage exploring the history of African Americans through politics, art and culture, sociology, and history in this video encyclopedia.
Black Thought & Culture Find works of leading African Americans in this collection of articles, interviews, speeches, essays, pamphlets, letters, and full run of The Black Panther newspaper.
Black Freedom Struggle in the United States: Challenges and Triumphs in the Pursuit of Equality Learn more about the foundation of ongoing racial injustice in the U.S. and the fight against it. This resource contains primary documents about people and events in African American History.
---
7. Explore the photos and artifacts in Digital Indy.
Crispus Attucks High School Year Books
In 1927, Crispus Attucks High School opened its doors as Indianapolis' first and only all-Black high school.
Black History, Indianapolis History
Black history has a long presence in Indianapolis, and makes up the very fabric of the city. Six years after the founding of Indianapolis, out of the 1,066 total residents 55 were African American (source). There is no history of Indianapolis without Indianapolis' vibrant and diverse Black population.
Indianapolis Public Library African American History Committee (AAHC)
Find information here about past AAHC events, lectures, and exhibits. View posters, programs, news items, and compilations of African American authors and illustrators.