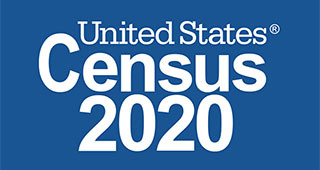 The U.S. Census Bureau counts every person living in the United States every 10 years. It counts everyone living in the 50 states, District of Columbia, and five U. S. territories. Census 2020 is important to our entire community
Did you know that the count is mandated by Article 1, Section 2 of the Constitution? It is conducted by the U.S. Census Bureau, which will send each home a short questionnaire – and for the first time, you will be able to respond online, in addition to by phone or mail.
The Census Bureau has extended the deadline of the self-response phase to
September 30, 2020. Confirm breaking news and follow-up announcements at 2020 Census Operational Adjustments Due to COVID-19.


The last reminder postcards for households that have not yet responded to the 2020 Census will be scheduled to arrive between July 22 and July 28.
Starting in July, Census takers will begin visiting homes that have not responded to the 2020 Census to provide assistance completing Census questionnaires. In response to concerts for public health, Census takers will be knocking on doors wearing masks and following other public health guidelines. Home visits will conclude by September 30.
Census takers will be wearing a federal government badge with their photo on it. It will include a U.S. Dept. of Commerce watermark and an expiration date. Learn more about home visits. Call 312-579-1500 if you have additional questions about Census takers.
Check the current Response Rates to see how residents in the United States, Indiana and even specific counties in Indiana have responded to the 2020 Census so far. The U.S. Census Bureau challenges everyone to ensure a complete and accurate count for the 2020 Census.
Individual responses to the census are confidential for 72 years and cannot be shared with anyone.