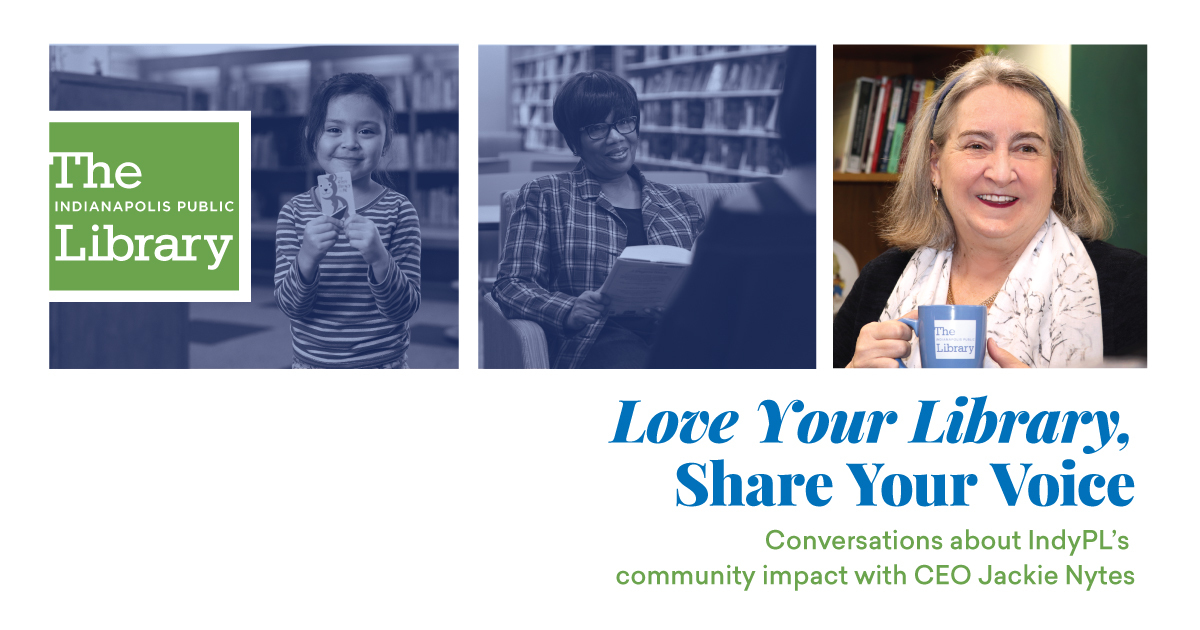 At the beginning of each year, Library CEO Jackie Nytes invites Indianapolis to meet with her during her annual "Love Your Library Tour". This tour is a series of public meetings held at each Library location.
Attendees learn about trends and activities throughout the Library system, including new capital projects, and share thoughts about how the Library can better serve patrons' needs in an informal and conversational setting. The tour meetings are a great opportunity to share your thoughts.
The 2020 CEO tour concluded on March 3. We invite you to complete this online survey if you were unable to attend a Love Your Library, Share Your Voice event this year.
Your feedback is important in shaping the Library's future direction. Thank you to everyone who attended!
We are happy to hear your feedback and suggestions any day of the year! Contact Us