This Tinker Station blog post was contributed by Marianne McKenzie, Supervisor, Computer Instruction at Central Library. McKenzie has tried many hobbies - but primarily spends her time reading, perfecting cookie recipes, and exploring the vastness of the internet.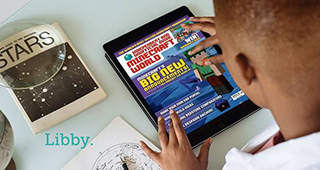 Have you been searching for a new hobby? The past year has found many of us searching for new ways to fill our time, but too often adopting a new hobby can be daunting or expensive. As my social media feed has filled with friend's new pandemic inspired hobbies - from baking to knitting to entomology, I have been inspired to find my own new passion, but I don't want to spend a large amount of time or money to find out that a hobby isn't for me. I have found that hobbyist magazines offer a glimpse into a variety of potential hobbies and are a bit less overwhelming than books on those subjects.
I prefer to browse hobby magazines digitally. Libby and Flipster both offer full-color magazines anytime, anywhere. I never have to worry about sitting in a reception area reading outdated magazines! The magazines can be viewed in a traditional magazine page layout, perfect for large tablets or desktop screens, or in a mobile optimized format that adapts to the size of my smartphone. My favorite of the two is Libby because it syncs my reading across all my devices, so I can start an article on my smartphone while waiting for my morning coffee and finish reading it later on a computer on my lunch break. Both offer offline reading so that I can borrow and download a magazine while connected to the internet for reading offline later.
Our hobby magazine selections cover crafting, cooking and food, travel, woodworking, model -building, cars, trains, nature, and more. I find I can glance through a magazine in 30 minutes or less to get a feel for what each hobby has to offer. If I find that a potential hobby isn't a good fit, I still usually find surprising overlaps with my own interests.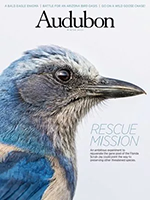 I am not a bird watcher, but the beautiful birds on the cover of Audubon Magazine tempted me to flip through a few articles and now it is in my monthly reading rotation on Libby. I love the high quality illustrations featured in the "Illustrated Aviary." Recently I was surprised to find a connection to my reading hobby in "Toni Morrison, The Bird Whisperer" by Sandra Guzmán in the Winter 2020 edition. The article explored the literary significance of birds in her work and shared an intimate glimpse into a visit with the author.
I will likely never be a railroad enthusiast, but I enjoy reading the occasional article in Trains magazine about the railroad industry's work at going green or new travel opportunities by rail. I also found that the monthly short-form stories from railroad workers were just as enjoyable as the "Real Life Stories" featured in the ever popular Reader's Digest.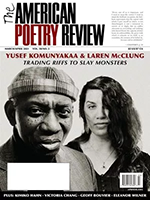 I also dipped my toe into writing, following some writing prompts from Poets & Writers Magazine on Libby. The results were awful, but luckily I found some exceptional poetry in the March April 2021 edition of American Poetry Review to help cleanse my literary palate. While there, I also stumbled upon an article by Kimiko Hahn trying to capture a definition for the spontaneous, japanese poetry style of Zuihitui - a topic that inspired many wonderful reading rabbit trails and new avenue for my primary hobby of reading.
Diving into crafting magazines gave me an idea of the costs associated with hobbies such as jewelry making, crocheting, quilting, and wood-working. It turns out that most have a wide-range of price points to choose from - and often they feature articles specifically for new-comers to help ensure you get quality, affordable supplies as you perfect your skills.
If you would like to start borrowing our digital magazines, Libby definitely offers the broadest selection of digital magazines, on both hobby and non-hobby topics. Plus, you might already have it downloaded if you use our e-book or audiobooks. You can find out how to find the magazines with this helpful video. However, if you are only interested in magazines, Flipster's magazine-only focus means you won't have to dig through other materials to find a good one!
Have questions? Watch video tutorials about Libby or Flipster, call the Tinker Help Line at 317-275-4500 or call, text or email Ask-a-Librarian. We are here to help you find what you need and make the most of Library resources.