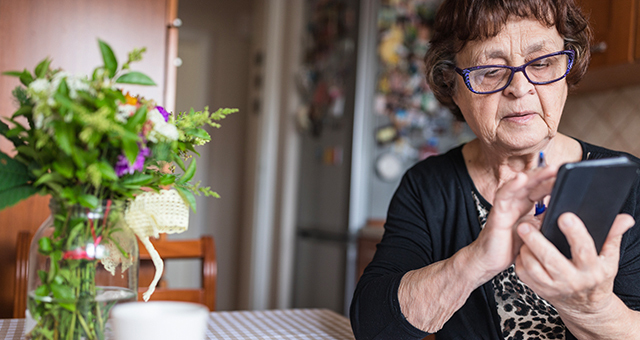 Sometimes you need to be able to find identifying information about your smartphone, but if you don't have access to its original packaging, you need to know where to look. Luckily, this kind of information is available in the Settings area of your phone. Your smartphone also remembers its own phone number, which can be especially helpful if you just got a new number and haven't memorized it yet-- your phone always knows its own number!

Why is this Skill Important?
You may need this kind of information in order to send your phone for repairs or apply for a replacement device with your mobile carrier. Here's a list of the types of information you may need:
Model Number: A number that tells you which model of phone you have. This identifies the type of device you have and does not change.
Version Number: The number of the current operating system your phone is running. Operating systems are updated over time to add new features and protections, so this number will change over time as your phone is updated.
Phone Number: The number someone else would dial to call your phone or send you a text message. This number could change if you switch carriers or if you ask your cell phone service provider to issue you a new phone number.
Serial Number: This number identifies your specific device and is unique to your phone. The serial number never changes.
IMEI Number: IMEI stands for International Mobile Equipment Identity. This number identifies your device to the global network of cell phone service providers. It never changes.

Note: IMEI numbers can be blacklisted by phone service providers and those blocked numbers are shared between the different phone carriers. This practice helps to prevent stolen phones from being easily transferred and used. If you plan to purchase a secondhand phone, be sure to check that the IMEI number is in good standing!
How to Find This Information on an Android
To find this information on your Android phone, open Settings. Often Settings can be accessed by swiping down from the top of the screen and tapping an icon shaped like a gear. Usually, you can also find a Settings app with the other app icons on your screen.
Different models and brands of Android devices are organized slightly differently from one another, but the area you need to view is often called About Phone. Some models organize the About Phone option under a heading like General or Device. Some of this information may be listed under subsections with labels like Software Information, Hardware Information, and Status.
If you are having trouble locating the identifying information for your phone model, contact your device manufacturer for more guidance.
How to Find This Information on an iPhone
To find this information on your iPhone, open Settings, then tap General, and finally, tap About. From this screen, you can see your Software Version Number, Model Number, Serial Number, and IMEI Number. To see your own phone number, open Settings, tap your name at the top of the screen to access information about your Apple ID, and then tap Name, Phone Numbers, Email.
You can also see this information on the Device Info page for your iPhone. To get there, open Settings, tap your name at the top of the screen to access information about your Apple ID, scroll down to view the list of devices tied to your Apple ID. Finally, tap the name of your iPhone in the list to view the Device Info page.
For more help finding the serial number or IMEI number on older devices, check out this guide from Apple.