Beginning September 15th and continuing through the middle of October, it is Hispanic Heritage Month, a time set aside to recognize and celebrate Hispanic history and culture. Here are several ways you can visit The Library or use your library card to join in the celebration!
---
Attend a Mariachi Concert at Central Library.
Save the date! Join us at Central Library for a fun afternoon filled with music and dancing. Mariachi Sol Jalisciense, a local Indianapolis Mariachi group, will delight us with our favorite songs accompanied by a dancing duo. Mariachi is a genre of Mexican music that dates back to at least the 18th century. Free and open to the public!
---
Join us for our Contemporary Mexican Film Festival at Central Library.
Through the months of September and October, the Mexican Consulate and IndyPL will be partnering to showcase stories from Mexico. Films will be shown in Spanish with English subtitles in the Clowes Auditorium. See the film festival movie titles and schedule.
---
Read Mexican Gothic by Silvia Moreno-Garcia and register for our book discussion at Wayne.
Mexican Gothic, a gothic horror novel, centers on a young woman investigating her cousin's claims that her husband is trying to murder her. It is available as a print book, an e-book, a downloadable audiobook, a large print book and as a Book Club Kit in the library's collection.
---
Enjoy Bilingual Storytimes for Kids.
Reading to children in their home languages shapes their views on literacy and their home cultures. It is also impactful to read to children in different languages. Come join us for Bilingual Storytimes in Spanish! Storytimes occur in various branches in the city. See our Bilingual Storytime schedule.
---
Download and Stream.
Choose e-books, audiobooks, music, movies, or e-comics on Hoopla from their Hispanic Heritage Month collection. Hoopla is one of our digital borrowing platforms. It includes materials for all ages. You can borrow 10 Items each month from Hoopla using your IndyPL Library card. If you have never borrowed from Hoopla before directions are available as well as a video tutorial.
You can also stream movies from Kanopy's Hispanic American Collection. Kanopy is one of our streaming movie platforms. It has movies and TV shows for all ages. You can borrow 20 Items each month from Kanopy using your IndyPL Library card. If you have never borrowed from Kanopy before here are some directions and a video tutorial.
---
Explore Hispanic history and culture
Use your Library card to explore the history and culture of Latinos including hundreds of primary source documents like maps, images, audio clips, interviews, music, speeches, documents and links to relevant websites, and more at The Latino American Experience.
---
Explore our Spanish Collection.
We have books, movies, language learning audiobooks and citizenship guides for all ages in Spanish.
---
Find Books for kids.
Listen to the stunning picture book, Bright Star, read by the author, Yuyi Morales. It is as good a listen for teens and adults as it is for children! You can also listen to Morales read aloud Niño Wrestles the World, Viva Frida, and Dreamers. She is a wonderful reader!
Find many books to share with children in our collection of Pura Belpre Medal winners. This medal is awarded each year for both writing and illustration to recognize literature that best celebrates the Latino cultural experience. Try one of these picture book winners:
---
Begin learning or practice Spanish on your phone, tablet, or computer.
You can take a self-paced lesson in Mango anytime, anywhere. Each lesson combines real scenarios and audio from native speakers with simple, clear instructions. Fun, interactive courses help you practice vocabulary, pronunciation, and grammar along with segments that share an appreciation for cultural nuance and real-world application. Watch this video tutorial or learn more about Mango.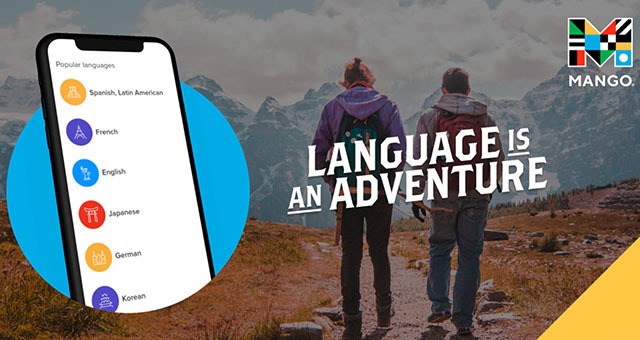 ---
Find out about new Spanish Materials in our Spanish email newsletter.
Already a Spanish speaker? Receive reading recommendations of recently added Spanish materials when you subscribe to our monthly Spanish email newsletter or view the most recent issue.
---
Get reading recommendations from our staff!
Choose one of these outstanding books by authors whose writing is made unique and compelling by the ancestry they trace to Spain, Mexico, Central America, South American or other Spanish-speaking countries in the Caribbean. Read one, listen to one, suggest one for your book club, or read one to your child or class!

Kids' Books Featuring Hispanic Characters
Celebrate the diversity and vibrance of Hispanic and Latino culture with these great books for kids!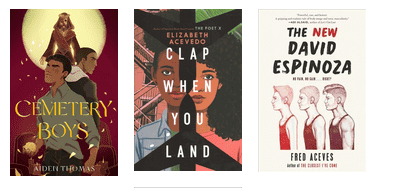 Teen & Adult National Hispanic Heritage Month Picks
I hope you enjoy these picks and get to know more about these authors and their incredible work!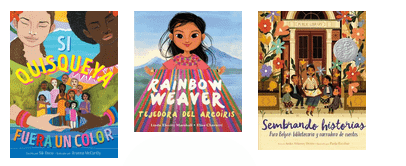 Libros en Español para Niños/Books for Kids in Spanish
Libros en Español e Inglés enfocados en la belleza, poder y orgullo de Latinidad. – Books in Spanish and English with a focus on the beauty, power, and pride of Latinidad.