5 Ways to Find Your Next Terrifying Read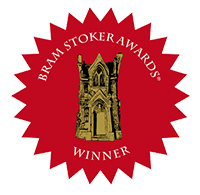 1. Find award winning horror. Given out yearly since 1988, The Bram Stoker Awards® are the premiere awards for outstanding horror writing presented by the Horror Writers Association. To place convenient requests in our catalog, see all of the Bram Stoker Award winners in our collection here.
2. Use horror lists from OverDrive and Kanopy to find e-books, audiobooks & streaming movies. Here are some quick links to horror fiction & films you can borrow with your IndyPL library card.
3. Take advantage of the vast reading skills of the horror reading IndyPL staff. Click on a featured booklist to get horror reading recommendations. or see all our staff horror lists here.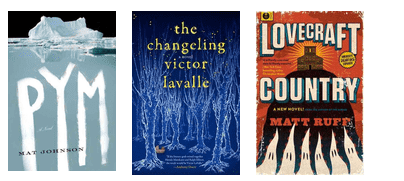 Horror and Sci-Fi by Black Authors
Horror or science fiction recommendations by Black authors from the IndyPL Readers Advisory team.
---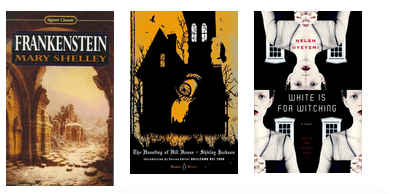 Great Women Horror Writers Horror writing is traditionally associated with men, but women have written frightening novels and stories.
---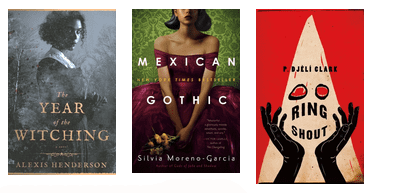 Diverse Voices in Horror
Satisfy your creepy craving with one of these fresh horror novels by authors of color, released in 2020. Quality frights guaranteed.
---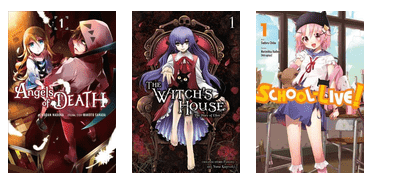 The Horror! The Horror...Manga!
From borderline satirical "edge" to full-blown body horror, manga offers plenty of different options for horror fans.
---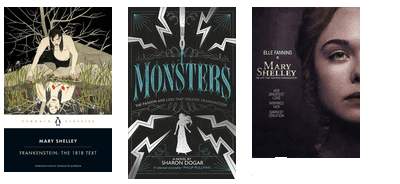 Mr. and Mrs. Shelley the Original Goth Couple
No couple exemplified the Romantics better than Percy Bysshe Shelley and Mary Shelley, author of Frankenstein. When Percy was killed in a boating accident, Mary kept his petrified heart on her person and in her desk until the day she died.
---
2020 in Ten Horror Films
These films are clever, introspective, satirical, poignant, and AHHHH-some.


---
A History of Horror Films
October is a great time to celebrate horror movies and what scares us. Several books and documentaries can be found in the library that discuss the horror film genre and its evolution over time.

---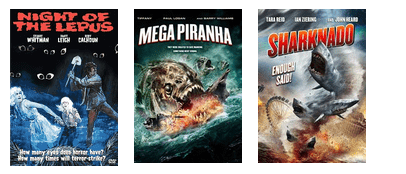 So Bad It's Terrifying
Perfect for relaxing on a day off and having a laugh with some friends, B-Movies are infamous for being "so bad it's good." These attempts to scare fall so flat they end up becoming comedic in their absurdity.
4. Use your IndyPL Library card to login to Novelist Plus. On Novelist Plus you'll find horror reading recommendations, read-alikes, series lists, reviews, and lists of award-winning horror books. Once you login, choose the "Horror" category from the list on the left which includes choices like "Blood-drenched Horror," "Creature Feature," "Creepy Clowns & Bad Seeds," and more!
Here is a sample recommendation from the category "Blood-drenched Horror." When you click on a book you can read a brief description, see a star rating, and click "Check Availability" to see if it is available to borrow from IndyPL.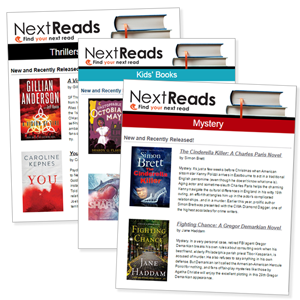 5. Subscribe to the Horror Newsletter from NextReads to receive horror reading recommendation in your inbox monthly. Book suggestions are linked to our catalog for easy requesting. It's FREE! See a sample issue. Subscribe to NextReads here!