What is Indigenous Peoples' Day?
It is a day set aside to remember, commemorate, and learn about Native American people and their histories and cultures. It is not currently a national holiday, but it is officially recognized in many American states and cities. Bloomington is the first city in Indiana to make Indigenous Peoples' Day official.
On October 12, 2020, Dr. Scott Shoemaker, a member of the Miami Tribe of Oklahoma and curator of Native American art, history and culture at the Eiteljorg Museum of American Indians and Western Art, appeared with City-County Councillor Jason Larrison (District 12) who made a proclamation recognizing the day as Indigenous People's Day in Indianapolis. Larrison called recognition of Indigenous People's Day "long overdue." Read more.
When is Indigenous Peoples' Day?
The Second Monday in October, this year, October 12, 2020.
Isn't that Columbus Day?
The second Monday in October is also, as you probably know, Columbus Day, a nationally recognized federal holiday observing the life of Italian explorer Christopher Columbus. In the last 40+ years there has been steadily building controversy about the celebration of Columbus' legacy without including information about the violence and atrocities of European colonization and the harm caused to the Indigenous peoples' of the Americas. Recognizing Indigenous Peoples' Day honors the cultures, people, events, and stories that have been traditionally left out of our national narrative. You can learn more about the movement to replace Columbus Day with Indigenous Peoples' Day in the Smithsonian National Museum of Native American History article, Indigenous Peoples' Day: Rethinking How We Celebrate American History.
There have been a number of books published by Indigenous authors to share Indigenous perspective for both adults and children. We can help you find them!
---
For Adults and Teens:
First Nations publishes a list of essential reading for anyone interested in learning about the Native American experience.
"Many of us here – as Native Americans, avid readers, activists for improving Native American economies and communities, and as direct participants in the Native American experience – believe that we are uniquely positioned to suggest this reading list," said First Nations President & CEO Michael Roberts. "We attempted to include many facets of the Native American experience, as well as books and research reports that would be of interest to a broad variety of readers."

First Nations indicates on the list which titles are especially good ones to start with. Here are a few of their selections. You can see the full list here.

Bury My Heart at Wounded Knee by Dee Brown
"Eloquent, heartbreaking, and meticulously documented, Bury My Heart at Wounded Knee follows the systematic destruction of the American Indian during the second half of the 19th century. Using council records, autobiographies, and firsthand descriptions, Brown's work highlights the voices of those American Indians who actually experienced the battles, massacres, and broken treaties."
print | e-book (OverDrive) | audiobook (OverDrive)
---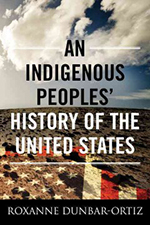 An Indigenous Peoples' History of the United States by Roxanne Dunbar Ortiz
"Historian and activist Roxanne Dunbar-Ortiz offers a history of the United States told from the perspective of Indigenous peoples and reveals how Native Americans, for centuries, actively resisted expansion of the US empire. Dunbar-Ortiz challenges the founding myth of the United States and shows how policy against the Indigenous peoples was colonialist and designed to seize the territories of the original inhabitants, displacing or eliminating them."
print | e-book (OverDrive) | audiobook (OverDrive)
---
Do All Indians Live in Tipis? Questions & Answers from the National Museum of the American Indian
"Debunking common myths and providing information about everything from katsina dolls to casinos and Pocahontas to powwows, Native staff members at the National Museum of the American Indian have handled a wide array of questions over the years. This book presents nearly 100 of their answers. This accessible and informative book counters deeply embedded stereotypes while providing a lively introduction to diverse Native histories and contemporary cultures."
print | e-book (Axis 360)
---
Everything You Wanted to Know About Indians But Were Afraid to Ask by Anton Treuer
"Treuer, an Ojibwe scholar and cultural preservationist, answers the most commonly asked questions about American Indians, both historical and modern. He gives a frank, funny, and personal tour of what's up with Indians, anyway."
print
---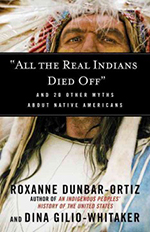 "All the Real Indians Died Off" and 20 Other Myths About Native Americans by Roxanne Dunbar Ortiz
"Dunbar-Ortiz shows how myths about Native Americans are rooted in the fears and prejudice of European settlers and in the larger political agendas of a settler state aimed at acquiring Indigenous land and are tied to narratives of erasure and disappearance. All the Real Indians Died Off challenges readers to rethink what they have been taught about Native Americans and history."
print | e-book (OverDrive) | audiobook (OverDrive)
---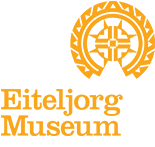 The Eiteljorg Museum has put together a list of suggested further viewing and watching here. Their author selections range from history to science fiction, to autobiography, horror and poetry. You can see some of their recommendations linked to the Library catalog here. Make special note of Postcolonial Love Poem by Natalie Diaz which was recently named a 2020 National Book Award Finalist for Poetry.
In addition to recommended authors, their page also suggests movies, a Spotify playlist of the diverse sounds of Indigenous Peoples and several pod casts recommendations. Please see their listing for summaries and details.
You can get a preview of what you might see visiting the Eiteljorg Museum by looking at some of items in their collection of Native American Art online, or plan to attend one of their virtual or in-person events.

---