Here are five tips to help you explore voices of the LGBTQ+ experience as well as a convenient clickable list of LGBTQ+ authors linked directly to our catalog for placing requests or checking out e-books and audiobooks.
1. Read an award winner.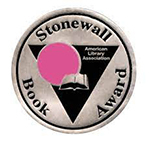 Make a selection from some of the most distinguished honors in literature.
Awarded since 1971, The Stonewall Book Award goes to books of exceptional merit relating to the gay/lesbian/bisexual/transgender experience. See the Stonewall Award winners in our catalog here.
The Lambda Literary Awards (or "Lammys") have been awarded for more than 30 years. The Lammys are given in 24 categories celebrating LGBTQ storytelling. See the Lambda Literary Award winners in our catalog here.
---
2. Borrow e-books or downloadable audiobooks.
Browse OverDrive's LGBTQIA+ collections of e-books and downloadable audiobooks.
If you have never borrowed from OverDrive or the OverDrive Libby app before, both browser directions and app directions are available as well as a video tutorial and Overdrive/Libby Support.
Need more help? Ask a Library staff member at any of our locations or call, text or email Ask-a-Librarian.
---
3. Get reading recommendations from IndyPL staff
Click on a featured booklist to get reading recommendations or see all our staff lists featuring LGBTQ+ authors here. Also browse the American Library Association Rainbow List.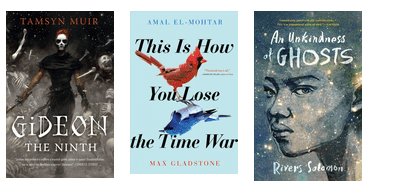 Under the gaydar (scifi/fantasy)
In case you want some LGBTQ+ content but don't want the whole world to know it from the cover or description.
Transgender Fiction
Celebrate and recognize the transgender community with these reads.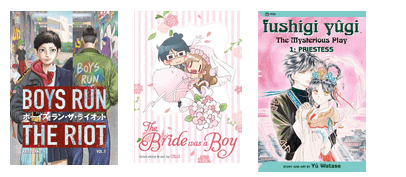 LGBTQ+ Manga Artists More and more manga is being published with LGBTQ+ characters and themes. Here is a short list of manga by artists who are a part of the LGBTQ+ community.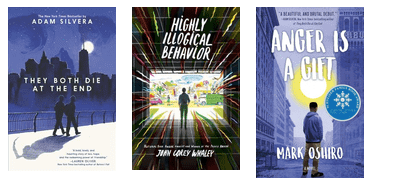 Under the gaydar (contemporary teen fiction)
In case you're looking for some LGBTQ+ content but don't want the whole world to know it from the cover or description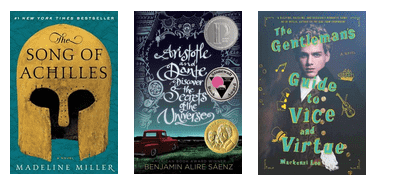 Adult and Teen LGBTQ Fiction
LGBTQ literature is growing in popularity and these are just some of the many wonderful books that are out there.
Queer Vampires
Between the exchange of fluids and the forbidden desire, vampirism and queerness have been linked in literature for decades. Sexy or scary, you can really sink your teeth into these novels.
LGBTQ+ Friendly Manga and Anime
Manga and anime encapsulates a wide range of genres, from romance and slice-of-life stories to horror and fantasy. Here you can find a mixture of both nonfiction and fiction stories in anime and manga that are LGBTQ+ friendly.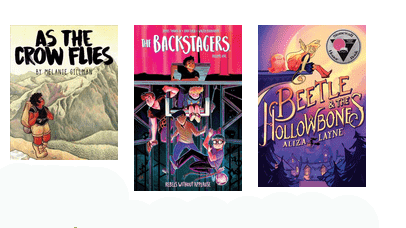 Graphic Novels with Trans, Non-Binary, and Gender Nonconforming Characters
Here is a short list of some graphic novels and manga featuring trans, non-binary, and gender nonconforming characters. The list features titles for both kids and teens.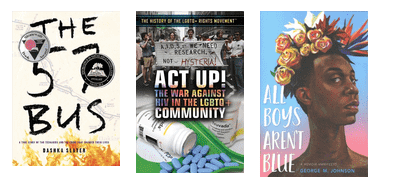 LGBTQ+ Nonfiction for Teens
Get ready for Pride Month with these great nonfiction teen reads - from histories to memoirs and everything in between.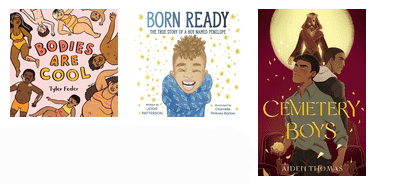 Indiana Youth Group's Top Picks
Indiana Youth Group is a local organization that creates safe spaces to empower and foster community for LGBTQ+ youth (ages 12 - 24). Here we share the children's, middle grade, and teen book recommendations provided to us by IYG staff!

---
4. Use your IndyPL Library card to login to Novelist Plus
On Novelist Plus you'll find recommendations, read-alikes, series lists, reviews, and lists of award-winning books all by LGBTQ+ authors. You can browse the LGBTQIA category and see sample and see listings that show a star rating and the option to "Check Availability" to see if it is available to borrow from IndyPL. When you click on a book you can read a brief description and get ideas for read alikes.
---
5. Subscribe to the Rainbow Reads Newsletter from NextReads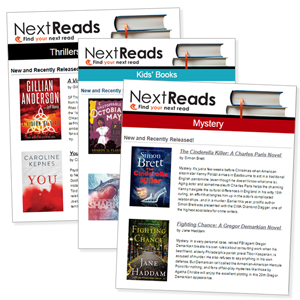 Subscribe to NextReads to receive reading recommendation in your inbox monthly. Book suggestions are linked to our catalog for easy requesting. It's FREE! See a sample issue. Subscribe to NextReads here!

---