If mysteries are your book of choice, here are 6 tips and tricks for finding your next mysterious read. If you have never read a mystery novel, you may not realize there is a huge amount of variation within the genre. If you like true crime or the supernatural or thrillers or romances, there will be a mystery to fit your reading taste!
1. Read an award winner.
The Agatha Awards celebrate traditional mysteries, a genre defined as mysteries that contain no explicit sex, excessive gore, or gratuitous violence. To place convenient requests in our catalog, browse all of the Agatha Award winners in our collection here.
The Anthony Awards for mystery writers are announced at the Bouchercon World Mystery Convention. To place convenient requests in our catalog, browse all of the Anthony Award winners in our collection here.
---
2. Borrow e-books or downloadable audiobooks.
Use mystery lists from OverDrive to find e-books and downloadable audiobooks. If you have never borrowed from OverDrive before, both app directions and browser directions are available as well as a video tutorial and Overdrive Support.
Need more help? Ask a Library staff member at any of our locations or call, text or email Ask-a-Librarian.
---
3. Get reading recommendations from IndyPL staff.
Click on a featured booklist to get mystery reading recommendations. Browse all our staff mystery lists or see our If You Like Cozy Mysteries guide.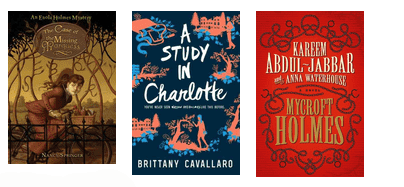 Sherlock Holmes Reimagined
Sherlock Holmes remains a popular character 130 years after his first appearance in Sir Arthur Conan Doyle's novel A Study In Scarlet. There are Sherlock reimaginings and retellings set in modern times while others remain in the Victorian. Some feature a female lead and some have supernatural elements.
---
Black Mystery Writers
Looking for mysteries by Black writers? This list includes recent releases by current authors as well as classics from historically influential names.
---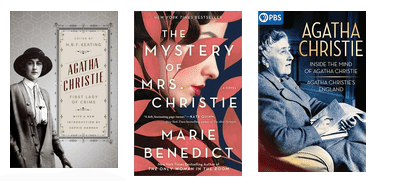 Agatha Christie
Dame Agatha Christie is the best-selling fiction writer of all time, her novels having sold more than two billion copies. Most mystery lovers have read her books, many of which have been made into movies or TV series. But how much do you know about Agatha Christie herself?
---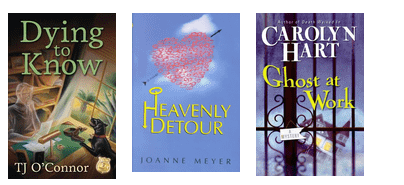 Crime Solving Spooks
Sometimes, having been murdered is the best preparation for solving crimes!
---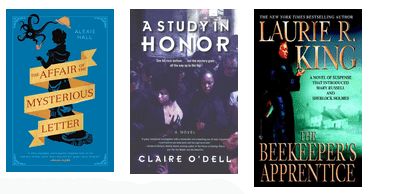 sHERlocks
Whether it's a female relative or a version of the Great Detective himself cast into a different setting, Holmeses of all shapes remain excellent at solving baffling crimes. Adult offerings at the top, getting younger as you proceed down.
---
Mysteries for Antique Lovers
If Antiques and Collectibles are something that interest you, then you might enjoy some of these mystery series. Vintage kitchen, architectural and salvage, clothing, toys, old typewriters, furniture restorers, and general antiques are featured.
---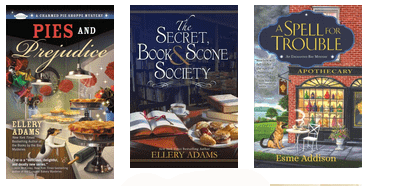 Mysteries with a Paranormal Twist
Things that cannot be easily explained or perhaps are not easily believed or accepted by everyone such as Tarot Cards, Angels, Psychics, Ghosts, Seances, Crystal Balls, and Talking Skeletons can be found in these mystery series. Throw off your disbelief for a short time and enjoy reading these series.
---
4. Use your IndyPL Library card to login to Novelist Plus.
On Novelist Plus you'll find mystery reading recommendations, read-alikes, series lists, reviews, and lists of award-winning mystery books. Once you login, choose the "Mystery" category from the list on the left which includes choices like "Standalone Mysteries," "Police Procedurals," "Historical Mysteries," and more!

Here is a sample recommendation from the category "Standalone Mysteries." When you click on a book you can read a brief description, see a star rating, and click "Check Availability" to see if it is available to borrow from IndyPL.
---
5. Look online for more reading suggestions.
Our staff suggests these sites for mystery readers.
---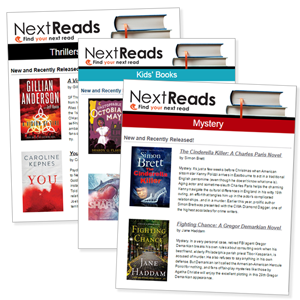 6. Subscribe to the Mystery newsletter from NextReads.
Receive mystery reading recommendation in your inbox monthly. Book suggestions are linked to our catalog for easy requesting. It's FREE! See a sample issue. Subscribe to NextReads here!