Looking for your next good book, something new to try, or homework and research resources? We can help! From books to movies to magazines and music, learn more about all the library has to offer teens!
Programs
Multiple Locations Computer Classes
Schedule
We offer a variety of computer, technology, and mobile skill classes. You can also learn how to download and stream with your Library card and get a variety of tips and tricks on our blog at tech & mobile skills.
Multiple Locations Dungeons & Dragons
Schedule & Register
Teens ages are invited to join Dungeons at several of our locations and online.

Online Write On!
Schedule & Register
Teens are invited to this online workshop to practice creative writing and self-expression using a variety of mediums and share (or not share) their work with each other. No grades. Just fun! Participants can practice, try something new, and ask for advice any time.
Central Library Media Workshop Open Play
Schedule
Come join Media Learning Specialists in the Learning Curve to check out some of our technology, toys, and games. Children under 12 should be accompanied. No registration is required.
Central Library Teen Advisory Group at the Curve
Schedule
Let us know what you want from your Library! Join us for a Teen Advisory Group where you can provide feedback on the Library's collection, get a chance to suggest program ideas, find volunteer opportunities, and connect with other teens looking to get involved with the Library.
Eagle Art Hacks for Everyone
Schedule
Do you LOVE Art? Do you WANT to love Art, but lack confidence? This is Art for EVERYONE! No artistic talent required! Express your creative side. Explore new artistic mediums and techniques with Art Hacks for teens.
Haughville Basic Machine Sewing
Schedule & Register
Learn to sew and make your own project using STEAM principles. All materials will be provided, sewing machines will be available for use. Participants are encouraged to register for and attend all three sessions.
Haughville Taco Tuesday for Teens and Tweens
Schedule & Register
Come enjoy tacos while we discuss our favorite books, shows, and movies! Each month we'll have a new genre/topic to share our thoughts about! Food provided for free! Ages 10-18 welcome! Registration encouraged.
Nora Jewelry Making Sessions
Schedule & Register
Explore jewelry design techniques by creating jewelry using different materials each month.
---
e-Books & Streaming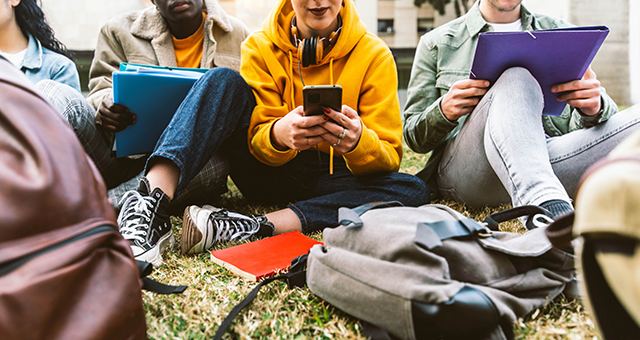 IndyPL's e-Collection for Teens
You can download and stream millions of e-books, movies, music, and more instantly for free with your IndyPL Library card. No late fees, no worries. See all of our e-books and streaming platforms or browse these collection specifically for teens:
Need help? Ask a Library staff member at any of our locations or call, text or email Ask-a-Librarian. The Tinker Station helpline at (317) 275-4500 is also available. It is staffed by device experts who can answer questions about how to read, watch and listen on a PC, tablet or phone.

Books Unbanned e-Collection for Teens from the Brooklyn Public Library
"Brooklyn Public Library is adding our voice to those fighting for the rights of teens nationwide to read what they like, discover themselves, and form their own opinions. Inspired by the American Library Association's Freedom to Read Statement, BPL's Books Unbanned initiative is a response to an increasingly coordinated and effective effort to remove books tackling a wide range of topics from library shelves."
For a limited time, individuals ages 13-21 from all over the country are invited to apply for a free electronic library card to check out from BPL's full e-book collection as well as use their learning databases. To apply, email Books Unbanned. The free library card is valid for one year. You can use it to check out from the Library's archive of 350,000 e-books; 200,000 audiobooks and over 100 databases.
---
Reading Suggestions

Are you looking for your next good read? We can help! IndyPL Staff Picks: What We're Reading: Kids & Teens is updated monthly with our most current reading suggestions or browse through all of our booklists for teens.

---
Online Resources
You can use your library card to access several different databases and online learning modules for both homework or fun. Here are a couple popular choices. You can see our complete listing here divided into several helpful categories like Arts & Entertainment, Auto Repar, Homework Help Grades 6-12, and more.
Creativebug
Creativebug is a library of free video tutorials taught by designers and artists on sewing, knitting, quilting, painting, drawing, and much more. Apple and Android apps are available. learn more here.
DrivingTest.org
BMV practice exams, along with additional resources on everything from what to wear on testing day to common testing mistakes. With further practice tests for motorcycle driving or commercial driving licenses, this is your one-stop shop. You can also read or download the Indiana Driver's Handbook.
---
Teen Advisory Boards
At many of our locations, teen advisory groups provide teens with the opportunity to be involved directly with the library by providing insight into teen interests. Through regular meetings, the groups also plan and executes programs for other teens, and assist with displays and books lists. The group setting allows teens to have responsibilities and work with teens outside their regular sphere. Call your local branch to find out more.

---
Volunteering
Calling all teens (14-17)! Are you looking for a way to complete your service hours or boost your college applications? Or maybe you'd like to support literacy efforts in your community. Consider connecting with your local library for a few hours a week. Learn more about volunteering.