The CDC tells us that regular physical activity is one of the most important things you can do for your health. During stressful times, regular exercise can reduce anxiety. The Mayo Clinic says,
"Exercise can help you manage symptoms of depression, stress and anxiety. Physical activity can also counteract the effects of some psychiatric medications that may cause weight gain. Consider walking, swimming, gardening or any form of physical activity that you enjoy. Even light physical activity can make a difference."
So now, when we're all feeling a little anxious but gyms are closed and races cancelled, how do we get our workout in?
Fit Lit Book Discussion
Luckily we have have found a wide array of activities that you can access from home, including our new Fit Lit Book Discussion Group. Adults interested in new ways to stay fit and healthy are invited to read from a suggested book list and attend this monthly Zoom discussion. It will include advice and commentary from Marion County Health Department staff and topics from non-expert librarians and fellow readers.
Those who register will be contacted via email with the Zoom link before each program. The first five people to register for and then attend each discussion will receive a free copy of next month's book. If you have a Facebook account, join the Facebook group for encouragement and discussion between Zoom sessions.
December 30 In Defense of Food Adults interested in new ways to stay healthy are invited to read and attend the virtual book discussion of the title "In Defense of Food" by Michael Pollan. The discussion will include advice and information from a health expert from the Marion County Department of Health. Register
More At-Home Workout Ideas for Adults and Kids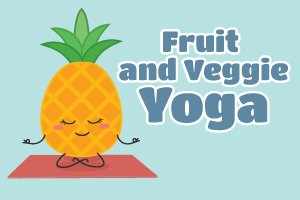 Fruit and Veggie Yoga is an interactive class from the Marion County Health Department designed to help kids get interested in eating more fruits and vegetables, learn to recall fruit and vegetable names, and play actively every day. A yoga mat or nap mat works well, but you can also use a large towel or carpeted area. Here is a great printable that includes photo demonstrations of each yoga pose!
---
YMCA of Great Indianapolis Virtual At-Home Workout Challenge
Enjoy virtual classes and programming from the YMCA of Greater Indianapolis. Look on their Facebook Page for their scheduled times. Also look in their Facebook videos. Programs are also available on their YouTube channel. You can also find 60 more energetic workouts featuring Y instructors across the country at YMCA360.org.
---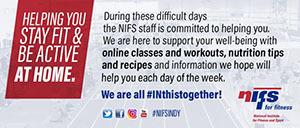 National Institute for Fitness and Sport At Home Training Online classes and workouts, healthy nutrition tips and recipes and information to help you each day of the week. #INthistogether! Favorite NIFS trainers and group fitness instructors are teaching classes virtually. Check their At Home Training page for live stream workouts, Zoom sessions and videos to keep you moving and motivated.

---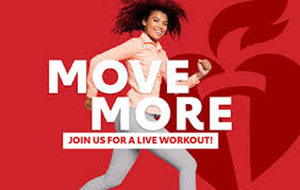 The American Heart Association Move More Together campaign offers a lot of choices that are both live and recorded workouts.

---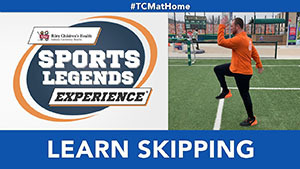 The Children's Museum of Indianapolis At Home: Get Active Playlist
The Riley Children's Health Sports Legends Experience® coaches are here to help you get up and get active! Follow along on YouTube for fun active play activities for all ages you can do at home.
---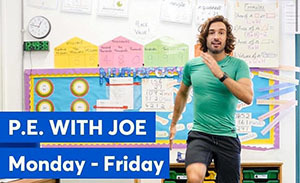 P.E. with Fitness Coach Joe Wick
Monday - Friday at 9am Live on YouTube
A message from Joe, "With the schools closed and with us all spending more time at home, it's more important than ever that we keep moving and stay healthy and positive. Exercise is an amazing tool to help us feel happier, more energized, and more optimistic. The workouts will be fun and suitable for all ages and even adults can get involved."
---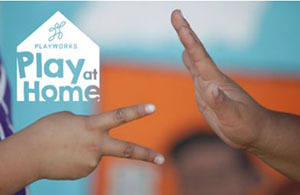 #PlayAtHome with Playworks.org
They broadcasts #PlayAtHome Recess live on Facebook Monday through Friday at noon, 2:00 pm, and 4:00 pm (ET) . Their online recess includes stretching and warm-ups, interactive games, cheers, and cooldown activities. What's more they have a Play at Home Handbook that is FULL of great ideas for kids with pictures and game playing directions. They also offer the handbook in Arabic, Russian, Simplified Chinese, Somali, Spanish and Vietnamese.
We've Also Got You Covered With Streaming Videos!