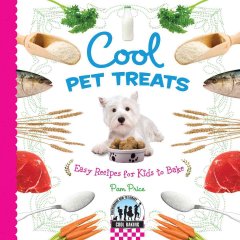 Measure, mix and stir something for your loyal four-legged friend. Below are some books with easy to follow step-by-step directions made with ingredients you probably already have at home. Your dog will beg for more!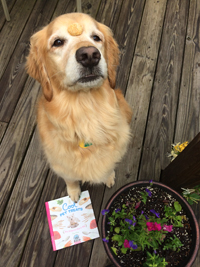 We tried "Peanut Butter Pooches" which sound an awful lot like something people could eat. One for you and two for me!
Since Layle the dog was happily willing to demonstrate her patient obedience for these treats, I think they passed the dog taste test! These treats stayed nicely fresh in a ziploc bag too. Many more tail wagging recipes can be found in Cool Pet Treats or in any of the books listed below.
---
Books:
Use your indyPL Library Card to check out books at any of our locations, or check out e-books and e-audiobooks from home right to your device. Click on a book jacket below to request a book or download it. Need help? Call or ask a Library staff member at any of our locations or text a librarian at 317 333-6877.