The Excretory System removes waste that collects in the body during metabolism. Metabolism is when the body takes in air, food and liquid. The body uses most of these things to grow and make energy, but the body can't use all of it. The leftovers are called waste. These waste products can be toxic if they are not eliminated. Major organs of the excretory system include the kidneys, liver, bladder, lungs and large intestine. Yes, even the lungs - when you exhale, the lungs eliminate gases your body can't use.
---
Websites, Activities & Printables: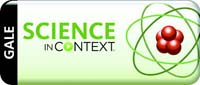 Science in Context: Excretory System is a database you can use in any IndyPL Library Branch or at home. Login using your IndyPL library card number. It will show you biographies, magazines, videos and more about the Excretory System.
---
Books:
Use your indyPL Library Card to check out books at any of our locations, or check out e-books and e-audiobooks from home right to your device. Click on a book jacket below to request a book or download it. Need help? Call or ask a Library staff member at any of our locations or text a librarian at 317 333-6877.