The Camping Trip That Changed America is the story of a very important adventure in the great outdoors. In 1903, President Theodore Roosevelt asked naturalist John Muir to take him camping. Roosevelt was so ready to get lost in the woods he ordered all of his aids away. The two men hiked and camped alone in the redwoods of Yosemite. Muir talked about the geology and the animals and the things he felt endangered them. President Roosevelt watched and listened. When he returned to Washington, President Roosevelt got to work.
In 1905 President Theodore Roosevelt established the U.S. Forest Service. Their spokesperson is someone you might know - Smokey the Bear! Today the U.S. Forest Service is responsible for 154 National Forests and 20 National Grasslands.
The National Park Service was created on August 25, 1916, when President Woodrow Wilson signed the National Park Service Act. This act created the National Park Service to help manage national parks, battlefields, historic sites, and monuments. The books and resources below will help you learn more about America's stunning National Parks!
---
Websites, Activities & Printables: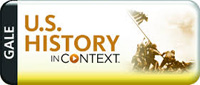 U.S. History in Context: National Parks is a database you can use in any IndyPL Library Branch or at home. Login using your IndyPL library card number. It will show you biographies, magazines, videos and more about U.S. National Parks and U.S. National Forests.
---
Books:
Use your indyPL Library Card to check out books at any of our locations, or check out e-books and e-audiobooks from home right to your device. Click on a book jacket below to request a book or download it. Need help? Call or ask a Library staff member at any of our locations or text a librarian at 317 333-6877.
---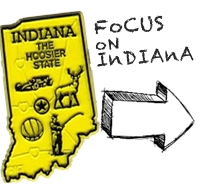 Indiana has 3 National Parks: