The Respiratory System supplies the blood with oxygen so the blood can deliver oxygen to all parts of the body. The respiratory system does this by inhaling oxygen and exhaling carbon dioxide.
Listed below are books and websites to help you learn about the amazing respiratory system.
---
Websites, Activities, Printables & Databases:
DK Find Out! Lungs and Breathing
KidsHealth: Your Lungs & Respiratory System
Science Museum of Minnesota: About Your Lungs
National Heart, Lung & Blood Institute: The Respiratory System
Wonderopolis: Why Do Your Lungs Burn When You Run in the Cold?
Wonderopolis: How Many Breaths Do You Take Each Day?
Wonderopolis: How Long Can You Hold Your Breath Under Water?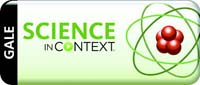 Science in Context: Respiratory System is a database you can use in any IndyPL Library Branch or at home. Login using your IndyPL library card number. Science in Context will show you biographies, magazines, videos and more about the Respiratory System.
---
Books:
Use your indyPL Library Card to check out books at any of our locations, or check out e-books and e-audiobooks from home right to your device. Click on a book jacket below to request a book or download it. Need help? Call or ask a Library staff member at any of our locations or text a librarian at 317 333-6877.