Plant parts like petals, leaves and stems have little holes called stomata - kind of like the pores in our skin. When stomata open, water escapes. When this happens the water is replaced by the plant absorbing water up from the roots into the stem and leaves and petals. As water evaporates from the leaves and petals more water is sucked up through the stem from the roots. This is called tranpiration...kind of like a person sucking on a straw. What You Need:
White Flowers (Carnation, Queen Anne's Lace)
Food Coloring
Water
Vase
Fill a vase with water. Add food coloring to the water. Collect or buy some white flowers. Make a fresh cut at the end of the flower stem and put the flowers in the water. Check on the flowers every hour. How are the petals changing?
---
Websites, Activities & Printables: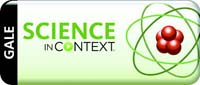 Science in Context: Transpiration is a database you can use in any IndyPL Library Branch or at home. Login using your IndyPL library card number. The Science in Context database will show you articles, images and videos to help you learn about transpiration.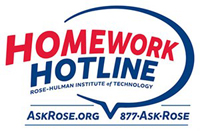 You can also ask a math and science expert for homework help by calling the Ask Rose Homework Hotline. They provide FREE math and science homework help to Indiana students in grades 6-12.
---
Books:
Use your indyPL Library Card to check out books at any of our locations, or check out e-books and e-audiobooks from home right to your device. Click on a book jacket below to request a book or download it. Need help? Call or ask a Library staff member at any of our locations or text a librarian at 317 333-6877.