It's the holly jolliest time of year as the Phoenix Theatre Cultural Centre and the Indianapolis Public Library present Season's Readings, a ten-book children's storytelling series that highlights a diversity of families, cultures and celebrations.

The series premieres Thanksgiving Week featuring one of Indy's favorite actors, Jolene Mentink Moffatt, reading Over the River & Through the Wood by Linda Ashman about how all shapes and sizes of families come together to celebrate the holidays.
Upcoming books showcase Hanukkah, Kwanzaa and LGBTQ-inclusive themes, in addition to kid-favorite holiday characters and wonderfully wintry, snowy days!
Each performance will be shared on Phoenix Theatre and Indianapolis Public Library social media platforms including Facebook and right here!
---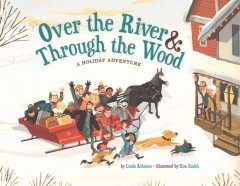 Over the River & Through the Wood by Linda Ashman & Kim Smith; Penguin Random House
Premieres: November 23rd
Actor: Jolene Mentink Moffatt
"The fun begins when Grandma and Grandpa send invitations to their far-flung, modern, and multiracial family: Come to our house for the holidays--and bring your favorite pie! Off everyone goes, driving down snowy roads, riding the train, boarding a plane...even sailing along in a hot-air balloon!"
---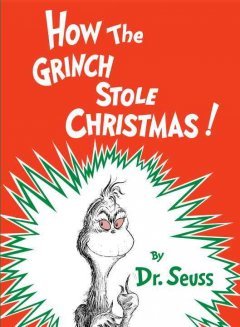 How the Grinch Stole Christmas! by Dr. Seuss; Penguin Random House
Premieres: December 1st
Actor: John Vessels

"The Grinch tries to stop Christmas from arriving by stealing all the presents and food from the village, but much to his surprise it comes anyway."

---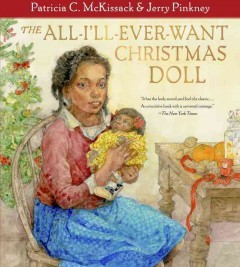 The All I'll Ever Want Christmas Doll by Patricia C. McKissack, Illustrated by Jerry Pinkney; Random House Inc.
Premieres: December 7th
Actor: Milicent Wright

"Christmas always comes to Nella's house, but Santa Claus brings gifts only once in a while. That's because it's the Depression and Nella's family is poor. Even so, Nella's hoping that this year she and her two sisters will get a beautiful Baby Betty doll."
---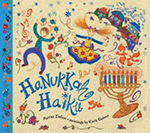 Hanukkah Haiku by Harriet Ziefert; Penguin Random House
Premieres: December 11th
Actor: Adrienne Reiswerg
Presents a haiku for each of the eight days of Hanukkah. There's one haiku for each night, and stepped pages add one candle to the menorah every time the page is turned.
---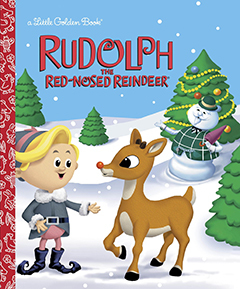 Rudolph the Red-Nosed Reindeer by Rick Bunsen; Little Golden Book
Premieres: December 16th
Actor: Carlos Medina Maldonado
"All of the other reindeer make fun of Rudolph and won't let him play in their reindeer games because he's different. But when Christmas is almost canceled because of a huge snowstorm, Rudolph comes to the rescue with his wonderful shiny red nose!"
---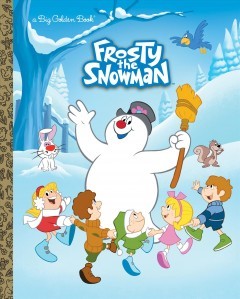 Frosty the Snowman by Diane Muldrow; Little Golden Book
Premieres: December 16th
Actor: Arianne Villareal
"Everyone's favorite snowman with a magic hat, a button nose, and eyes made out of coal comes to life on Christmas every year. Based on the beloved 1969 television special."
---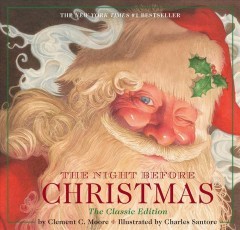 The Night Before Christmas by Clement C. Moore; Penguin Random House
Premieres: December 21st
Actor: Bill Simmons
"Presents an illustrated version of the well-known poem about an important Christmas visitor."
---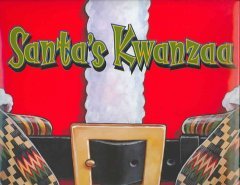 Santa's Kwanzaa by Garen Eileen Thomas & Guy Francis; Penguin Random House
Premieres: December 26th
Actor: Josiah McCruiston
"Santa Claus returns from a long night of delivering Christmas presents to find a Kwanzaa surprise at his North Pole home. From the twenty-sixth day of December to January first, Santa and his family delight in the Kwanzaa tradition, and have a jolly-good time."
---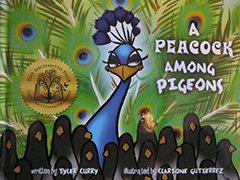 A Peacock Among Pigeons by Tyler Curry, Illustrated by Clarione Gutierrez; Mascot Books
Premieres: December 31st
Actor: Ben Asaykwee
"An LGBTQ-inclusive storyabout Peter celebrating his colorful feathers. When you can't fit in, you have to learn to stand out."
---