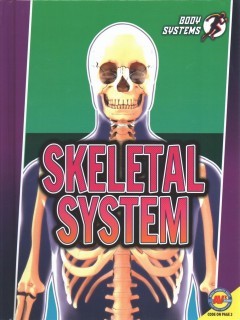 The Skeletal System is made up of the 206 bones that hold the body up. It is amazing that the body can direct muscles to move all those parts around. It is one thing to raise an arm up and down...but then think about what a soccer player does or a ballet dancer or someone climbing a cell tower to repair damage from a storm. Really, the human body is so amazing!
The books and websites listed below will help you learn a lot more about the skeletal system.
---
Websites, Activities & Printables:
---
Books:
Use your indyPL Library Card to check out books about the Skeleton at any of our locations, or check out e-books and e-audiobooks from home right to your device. If you have never used Axis 360 or OverDrive before, you can learn how to use them for both e-books and audiobooks.
Need help? Ask a Library staff member at any of our locations or call, text, or email Ask-a-Librarian. The Tinker Station helpline at (317) 275-4500 is also available. It is staffed by device experts who can answer questions about how to read, watch and listen on a PC, tablet or phone.