Cool Astronomy shows you 50 ways to enjoy the sky. A solar eclipse is when the moon passes between the earth and the sun. When this happens the moon blocks the sun. If it is a total eclipse, the sun is completely covered up. If it is partial eclipse, only part of the sun is covered up.
One of the things you can learn in this book is how to watch a solar eclipse safely. This is really important to know because watching a solar eclipse incorrectly can hurt your eyes. Your retina can actually get burned by the sun. You can get "eclipse blindness". "Eclipse blindness" can go away, or if it is bad enough, can be permanent. What makes "eclipse blindness" especially dangerous is that there are no nerves in the retina of your eye and you will not feel yourself being hurt. You will only notice later when you can't see right, but the damage to your eye will already done. So please read Exploratoriuam: How to View a Solar Eclipse Safely. Observe, but do it the right way!
You might also like learning about the Perseid Meteor Shower.
---
Video on the Sun & Viewing Solar Eclipses Safely:
---
Websites, Activities & Printables: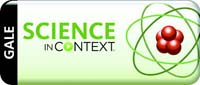 Science in Context: Eclipses is a database you can use in any IndyPL Library Branch or at home, Login using your library card number. Science in Context will show you biographies, magazines, videos and more about eclipses.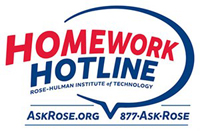 You can also ask a math and science expert for homework help by calling the Ask Rose Homework Hotline. They provide FREE math and science homework help to Indiana students in grades 6-12.
---
Books:
Use your indyPL Library Card to check out books at any of our locations, or check out e-books and e-audiobooks from home right to your device. Click on a book jacket below to request a book or download it. Need help? Call or ask a Library staff member at any of our locations or text a librarian at 317 333-6877.