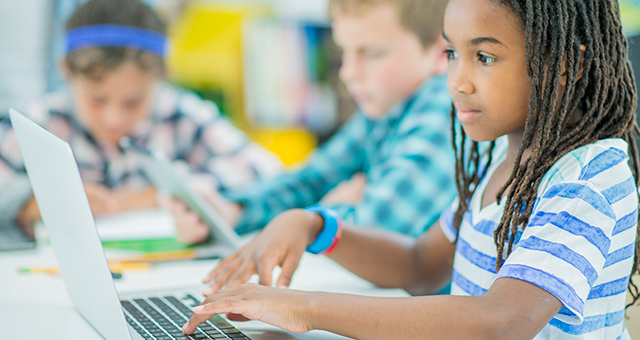 STEM stands for Science, Technology, Engineering, and Math. STEM activities focus on these subjects as well as critical thinking and problem solving skills. STEM activities give you opportunities to use tools for designing and making things. These activities are often hands-on and kid approved!

STEAM stands for Science, Technology, Engineering, Art & Math. STEAM activities add creative thinking and innovation to STEM skills. Creative play and thinking outside the box are also arenas in which a lot of kids excel!
At the Library we have many programs, activities, and books that will give you opportunities to explore and build STEM and STEAM skills in hands-on and creative ways. Join the fun!

---
Programs
Online After School Playdate: Kids Coding Club
Kids ages 8 and older and teens can join the Learning Curve online to learn about the Scratch programming language and work on a coding project. The emphasis will be on working on different long-term Scratch projects, whether by oneself or with a partner and socializing with other attendees! See our schedule and register Schedule
Central Library Family Tech Workshop: Circuits and Raspberry Pis
Saturday, June 4 from 12:00 pm - 2:00 pm Register
Explore circuitry and coding with with an LED Light project for a Raspberry Pi. Recommended for ages 8 to 12 years. Youth attendees must be accompanied by an adult who will participate in the program with them. Maximum two youth attendees per adult. Take home a Raspberry Pi so your family can continue to explore circuitry and coding at home!

Spades Park STEAM Saturdays
Join us for various STEAM (Science, Technology, Engineering, Art and Math) activities. No registration is required. See our schedule Schedule
Warren Team Steam
School-age children ages 6 - 12 are invited to engage in a variety of STEAM activities. Try out games, coding, art projects and more. Participants will have a chance to get hands-on experience with various areas of science and technology while boosting their creativity. No registration is required. Schedule
Central Library Media Workshop Open Play
Come join Media Learning Specialists in the Learning Curve! Children and their families are welcome to check out some of our technology, toys, and games. Children under 12 should be accompanied. No registration is required to attend. Schedule
---
e-Books & Downloadable Audiobooks
We have several platforms you can use to check out e-books and downloadable audiobooks directly to your device. If you have never done that before you can get help here. Here are some quick links to some of our digital STEM and STEAM collections for easy check out:

Need more help? Ask a Library staff member at any of our locations or call, text or email Ask-a-Librarian.
The Tinker Station helpline at (317) 275-4500 is also available. It is staffed by device experts who can answer questions about how to read, watch and listen on a PC, tablet or phone.
---
Activity Recommendations from Our Staff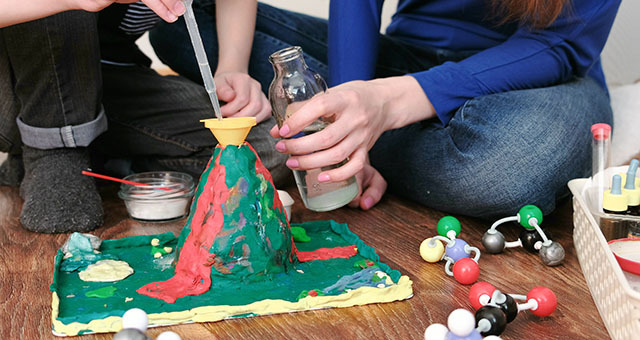 Science Experiments
Looking for an idea for a science project? Here are several science experiment ideas that use materials easily found in your house. A couple of them might require a trip to the grocery store or pharmacy, but mostly you can just raid the garage, kitchen, or medicine chest for the ingredients. Many experiments you will want to do OUTSIDE! Each experiment will give you directions as well as suggest websites and books that will help you explain what science is at work during the experiment. See our listing of easy at-home science projects here. Homework Help: Science Experiments

Coding with Scratch
Scratch is the world's largest free coding community for kids. We are megafans of Scratch here at The Learning Curve at Central Library! This free coding website is fun, tinker-able, and requires no special software or computer programs to run - all you need is a web browser and your imagination. Get started here!
Book Lists from the Digital STEAM Lab
Try one of these book lists created by our staff in the Digital STEAM Lab!
---
Reading Recommendations from Our Staff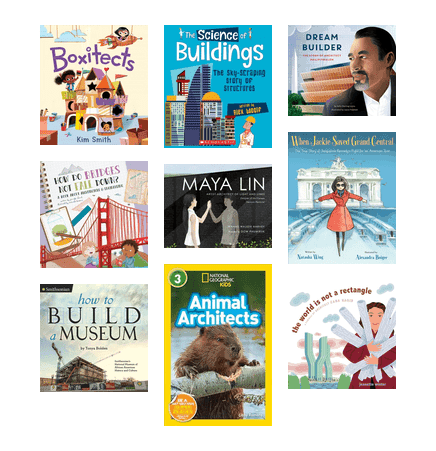 There are so many great books about engineers, architects, and makers of all kinds as well as do-it-yourself instruction books that will give you all the help you need to engineer your own creation!