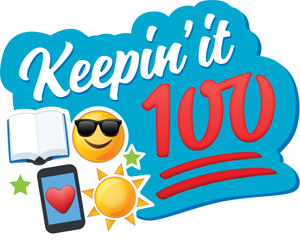 1. Sign up at the Summer Reading desk at the branch of your choice.

2. Everyone who registers for the Summer Reading Program will receive a POINT CARD at the Library Summer Reading desk.
3. Books must be checked out on an Indianapolis Public Library Card.
4. No books returned before MONDAY, JUNE 3, 2019, will be counted for points. Books returned after Saturday, July 27, 2019, will not earn points.
5. For your convenience, points can be exchanged for prizes until Saturday, August 3, 2019.
6. Books must be returned to the designated check‑in area between June 3 and July 27, 2019.
7. Only books at or above the participant's reading level are eligible for points.
8. A total of no more than 600 points will be awarded to any participant.
9. Each participant is responsible for his or her Point Card. It must be presented to the librarian each time books are returned to receive reading points.
10. Any unused reading credit will be lost if a participant's Point Card is lost. A new card will be issued, and the participant may start over.
11. The decision of the librarian is final to accept any book for reading credit.
12. Participants cannot accumulate points beyond the total number on the Point Card.
Family Read-Aloud Rules & Adult Participation
By acting as mentors and reading aloud to young children, including babies, toddlers, and preschoolers, adults help prepare little ones for reading success in school and motivate older participants to become confident, lifelong learners.
1. Adults may personally earn points only for reading aloud to children of any age, or by listening to children read aloud to them.
2. Children (babies, toddlers, and preschoolers) who are unable to read may earn points and prizes by listening to parents, siblings or caregivers who read aloud to them.
3. Older children who read aloud to younger children may earn credit if all participants arrive together at a Library location to return the shared books. Each child involved will receive credit at the book's point value.
Pooling Points with Family & Friends
Team up with family members and friends to increase your power. It's now possible to pool your points with a friend or family member to earn prizes.
1. Points are transferable from one card to another.
2. Any number of participants can share points to exchange for prizes.
3. All Point Cards must be presented together at the time of the transaction.
Group Participation
Preschool and school‑age children attending a child care or summer camp may participate as a group through the organization. Please see separate flier for details about group participation rules and the special group prize package.