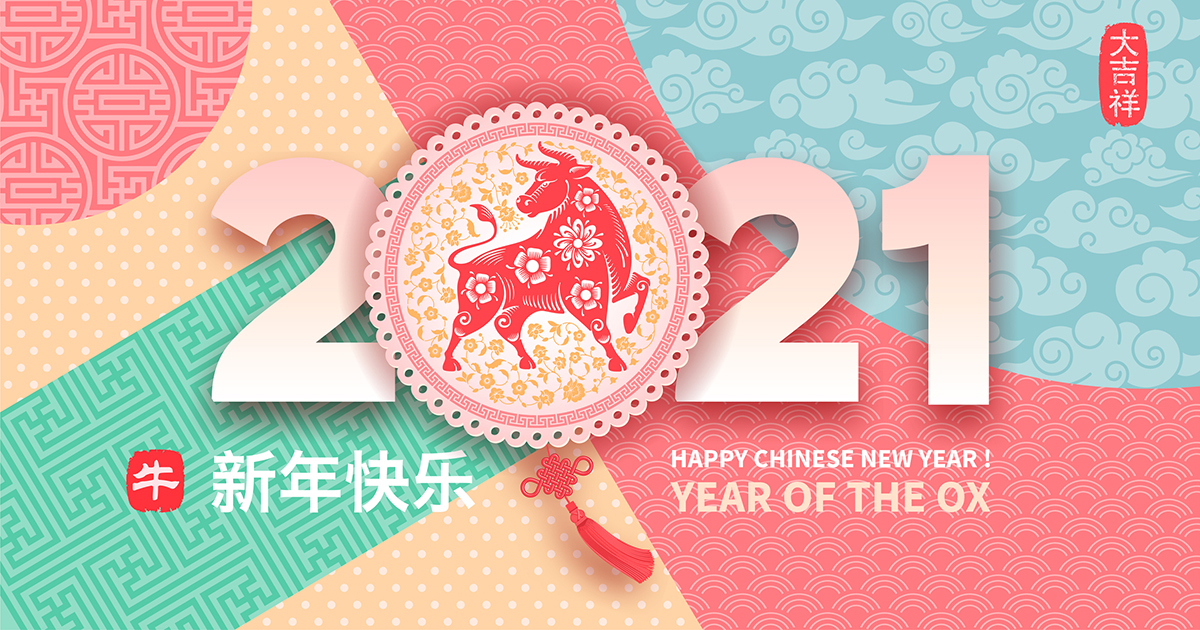 Join the Indiana Association of Chinese Americans and the Library to celebrate the Chinese New Year - Year of the Ox! Chinese New Year is one of the most important holidays (or festivals) celebrated by Chinese communities all over the world. We will be highlighting Chinese culture in three virtual events:

Chinese New Year Celebration | Scholastic Art
Watch presentations on Chinese painting, writing, and calligraphy as well as a Chinese Tea Ceremony, Penjing Landscape, a Guqin Instrument demonstration, and a Chinese Rock collection.
Chinese New Year Celebration | Lifestyle
Watch a cooking demonstration and recipe for Chinese Dumplings, Shrimp in Tomato Sauce, Sweet Rice Dumpling, and Ginger Scallion Fish. We will also show presentations on Martial Arts and Gardening Landscaping.
Chinese New Year | Performing Art
Watch numerous piano solos, a folk songs medley by the Indianapolis Chinese Orchestra, fan dance, dragon dance and much more.

Join author Susan Tan as she talks about one of her favorite places, her "home away from home" - Chinatown. Susan reads aloud from her book Cilla Lee-Jenkins: This Book Is a Classic, sharing a story about cake, fun, parades, and other family traditions of Chinese New Year. After watching it, describe and draw what is your own "home away from home" on this printable @home activity.
Enjoy four more video read alouds featuring stories by Grace Lin, Demi, Ji-li Jiang, and Virginia Loh-Hagan.