The Indianapolis Public Library Summer Reading Program "DISCOVER!" is underway! If you have not signed up yet, you can register and get all the details for kids and teens here. Sign up, read, and earn prizes!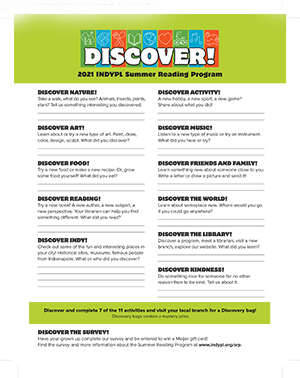 You can also earn an extra DISCOVER mystery bag by completing fun activities, like DISCOVER READING! Complete 7 of the eleven activities to earn the bonus mystery bag. View or print the activities checklist in English or Spanish or pick one up at any of our locations.
Do one of the activities below (or make one up yourself!) to complete the DISCOVER READING! activity. Try a new book! A new author, a new subject, a new perspective. Your librarian can help you find something different. What did you read? Get ideas for completing more of the eleven activities here.
1. Listen to author Cylin Busby read her book, The Bookstore Cat, the story of a cat who lives in a bookstore and has 26 cat-tastic behaviors, one for every letter of the alphabet!
2. Try a picture book read along. Read-along stories play like a movie. They look like the sample shown here. The words to the story appear on the screen as it is being read aloud. For some, as each word is pronounced, it is highlighted. Read-Along Stories are great reading practice! You can use your IndyPL library card to stream read-along stories for kids.

3. Try one of our online storytimes. You can enjoy storytime every day at home! Pair a story or two with favorite book character printables for an afternoon of storytime fun that includes some off-screen activity.

4. Don't miss 100+ Video Read Alouds and 100 MORE Free Video Read Alouds - no library card required. Choose from old classics like Where the Wild Things Are or a newer favorite like Little Jumbo. It isn't library storytime...but you will still hear "I want to hear it again!"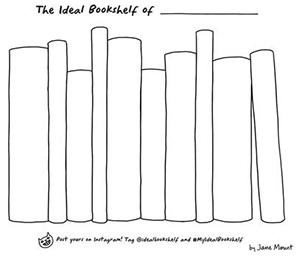 5. Think of ten of your favorite books of all time. Print, fill in, and color your own Ideal Bookshelf poster.
6. Make a selection based on a recommendation from IndyPL Staff from What We're Reading for Kids & Teens.
7. Explore the Diverse Book Finder, a searchable database of children's picture books featuring Black and Indigenous people and People of Color (BIPOC).
8. Try the Sesame Street Story Book Builder. YOU get to decide how the story goes!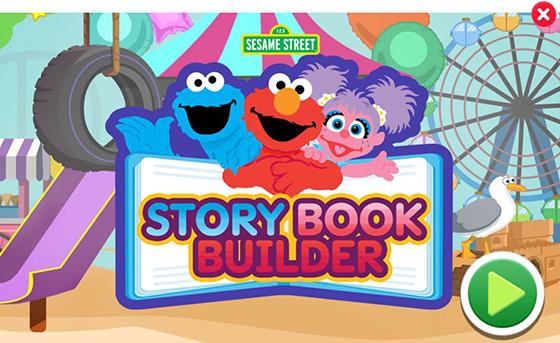 You can visit any of our locations to check out books for kids. You can also use your IndyPL library card to check out e-books and audiobooks right to your device at home. If you have never borrowed from one of our digital platforms before, directions are available here. There are two digital platforms that have books for kids, Axis 360 Kids or OverDrive Kids.
Need help? Ask a Library staff member at any of our locations or call, text, or email Ask-a-Librarian.