Hello Home Educators! We are so glad you visited this blog to find out more about the resources available through the Indianapolis Public Library. Whether you have been homeschooling for many years or just started this year, the library can provide a wealth of resources for your home education journey!
---
Save the Date!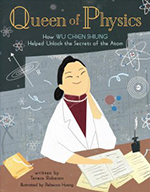 Central Library Home School Fair: Libraries & Homeschoolers - Partners in Learning
Saturday, July 30, 2022 from 10:00 am to 4:00 pm Register

This is a great event if you are considering homeschooling, new to it, or are looking for new ideas. Registration is required and will open closer to the event. Walk-in registration will also be available. Registrants will receive a reusable bag (one per family) and other swag, while supplies last. Families are welcome to bring snacks or lunch. There will be designated areas for eating. A drawing for prizes will be held at the end of the day.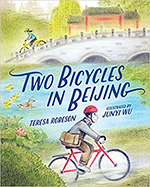 Keynote by Lilly scientist Guy Hansen
Keynote & book signing by local author Teresa Robeson, author of Queen of Physics and Two Bicycles in Beijing
25+ vendors & resource tables
Hands on activities
and more!
This program is made possible by The Indianapolis Foundation Library Fund and Friends of the Library through gifts to The Indianapolis Public Library Foundation.
---
Additional Resources:
You can find many of these resources in our Homeschool Reference Binder available at all our locations. It includes a homeschooling bibliography, information on local and national organizations, and field trip ideas. Learn more by watching our video tutorial.

IndyPL also has a Homeschool Collection, a growing set of materials selected for homeschooling families of all ages who are interested in supplementing their current curriculum. This collection includes a wide range of subjects and focuses on curriculum and textbooks. The collection is available for in-branch browsing only at the Learning Curve at Central Library, but materials may be placed on hold at any branch or from home.
We'd love to meet your kids! Schedule field trips, tours, and programs for groups in the Learning Curve at Central Library by calling 317-275-4222 or Contact Us.
IndyPL Booklist: Are You Considering Homeschooling?
Books for parents who are thinking about homeschooling their children. These titles offer general information, support, and encouragement. They will answer the questions that parents didn't even know they should have.
IndyPL Booklist: Preschool Homeschool Resources
A list of print materials available in the homeschool collection at Central Library as well as digital resources and additional materials for caregivers embarking on the at-home learning journey with their preschooler. Check this list again as more is being added to it!
Chicago Public Library Booklist: Homeschooling Help
Whether you're schooling children at home long-term or adjusting to temporary realities, these parenting and educational books will help you find your way.