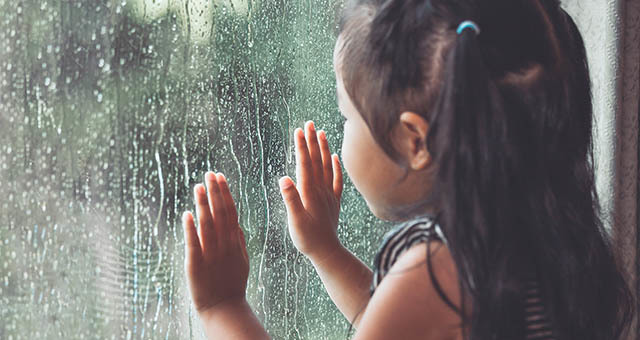 Is icky weather in your forecast? No worries! There's still lots of fun you can have indoors while you wait out a stormy Spring. Using materials you may already have at home, you can do these activities solo or as a family!

Ideas for Preschoolers:
Make your own kinetic sand and modeling clay!
Store-bought versions are made with chemicals that aren't safe for littles who like to put things in their mouths, so here are taste-safe recipes that will provide (hopefully) many minutes of entertainment.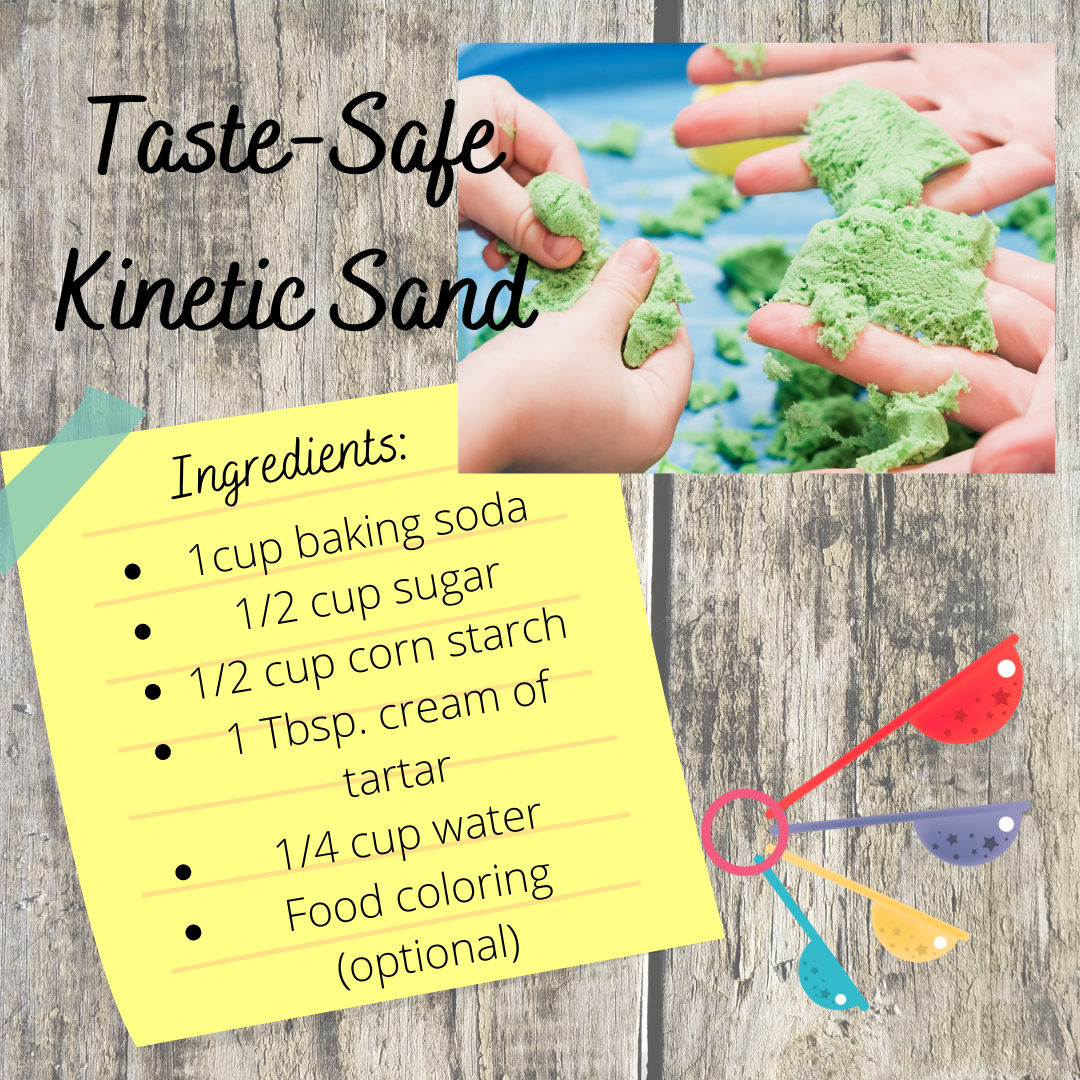 Supplies:
1 cup baking soda
1/2 cup sugar
1/2 cup corn starch
1 Tbsp. cream of tartar
1/4 cup water
food coloring (optional)
Instructions:

1. Combine dry ingredients first.
2. If you'd like to use food coloring, add a few drops to the water before adding it to dry ingredients. Add a little water at a time to achieve desired texture.
3. Store in an air-tight container to use again or allow to air-dry as a keepsake.
These can also be engaging activities for older kids because it allows for practice following a recipe and measuring ingredients. Salt dough is an excellent hands-on way to demonstrate how fossils are made (as shown in the picture).
Ideas for School-Age Kids:
Make a rain gauge
Turn a rainy day into an adventure in Earth Science! A rain gauge can be made with any small container you have at home, but an old plastic water bottle works perfectly because inverting the top third creates a funnel!
Supplies:
water bottle
scissors
modeling clay
permanent marker
strong tape
Instructions:

1. Cut off the top third of the water bottle
2. Press modeling clay into the bottom of the bottle so there's a flat surface to collect water. The clay also keeps any wind from knocking the bottle over in the rain.
3. Invert the top of the bottle and place inside of the bottom. Secure with tape.
4. Make a mark every half inch with permanent marker.
5. Place outside on a flat surface where you're likely to catch the most rain.
Build a Fort
Have a bunch of cardboard boxes lying around? Use each box like a building block or use pieces of each box as walls, doors, or even battlements!
Idea for Everyone - Visit the Library!
Come visit us to check out books or join us for storytime!
Sing along, play games, listen to stories, and make new friends! See our schedule of storytimes here. See our schedule of programs for kids of all ages here.
Not able to get out? Join us for online storytime or check out e-book read alongs for kids right to your device!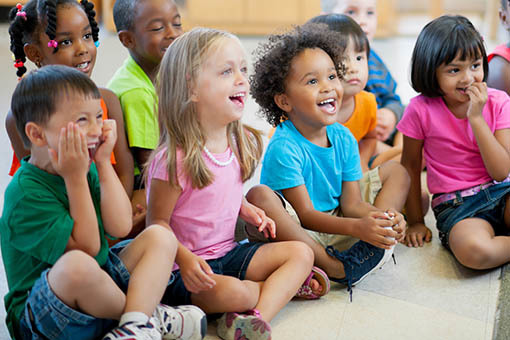 Have questions? Call, text, or email Ask-a-Librarian. We are here to help you find what you need and make the most of Library resources. You may also call Central Library at 317-275-4100 to speak with a Learning Curve specialist about the Library's children's and teen materials and programs.


This guest blog post was contributed by Sarah Lucas, Supervisor Librarian in The Learning Curve at the Central Library. When she's not planning her next story time or hosting field trips at the library, she's playing cars and building block towers with her toddler at home.