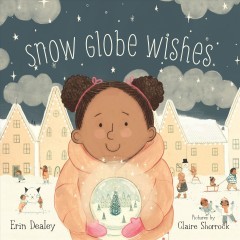 On an evening when the weather report predicts a snowstorm and the first flakes are beginning to fall, the wind starts to blow, the lights go out, and parents are late getting home. All of these things could seem a bit scary, instead, what follows in Snow Globe Wishes is the very best part of living in the blustery midwest - the lovely things that happen when snow slows us down to enjoy "a snow globe day."
Picnic dinners, candlelight. Darkness draws us close tonight. Blanket forts. Crawl in. Scoot over. Kitten purrs. Me, too! barks Rover. Snow globe wishes. Close your eyes. Snowplows rumble lullabies.
The morning brings a fresh blanket of snow and everyone comes out to play! After reading this one, "a snow globe day" just might enter your family's vocabulary!
Listed below or more stories and activities to enjoy about winter. You can listen to the video read aloud Little Owl's Snow right now!

FREE Online e-Books:
More FREE Online Reading:
---
Printables, Crafts & More:
---
Books:
Use your indyPL Library Card to check out books about buoyancy at any of our locations, or check out e-books and e-audiobooks from home right to your device. Need help? Call or ask a Library staff member at any of our locations or text a librarian at 317 333-6877.