"It is critical that we begin explicit conversations about race and racism with our children from a young age. Just as we teach our kids to be kind even before they fully understand what it means to be kind, we should teach our kids to be antiracist even before they fully understand what it means to be antiracist. When we are afraid to talk about race, kids assume that it's a topic that they too, are supposed to avoid. Since studies show that children are exposed to racist messages all around them in our society, it is our responsibility to counter these messages by helping children learn to be antiracist." - Ibram X. Kendi
Kendi is the author of How to Be An Antiracist and Stamped From the Beginning: The Definitive History of Racist Ideas in America. He has also recently published Antiracist Baby, a book designed to help introduce very young children to antiracist concepts. Listen to Kendi talk about why he wrote Antiracist Baby.

"Give them the skills to imagine a world without racism" is a goal many of us aspire to, but are not sure how to begin. Here are 6 practical steps that can be taken to help parents, teachers, or any other caregivers begin having conversations with small children about race. We hope these tips provide some needed support for families committed to building a community of racial inclusion and belonging. Also see Talking to Kids About Race, a Latin American Perspective.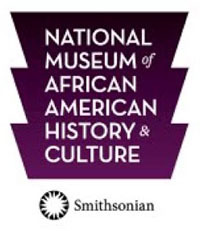 1. Complete the I am a Parent or Caregiver or I am an Educator online module from the The National Museum of African American History & Culture's Talking About Race Portal. One of the first things we can do as a parent, teacher or other trusted grown-up is to make sure we understand what we are trying to explain before talking to children. These modules are a great place to start. They include embedded videos, diagrams, and question prompts to help illustrate these complex concepts and support developing a confident understanding of them, which is the foundation of talking to children.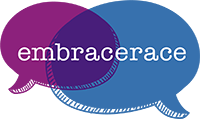 2. Read EmbraceRace 10 Tips for Teaching & Talking to Kids About Race, watch the EmbraceRace webinar Addressing Racial Injustice with Young Children, and read their action guide 16 ways to help children become thoughtful, informed, and BRAVE about race. EmbraceRace identifies and creates resources and tools designed for easy reference. Their webinar series and action guides are particularly relevant and full of practical, doable action steps.
3. Visit the PBS online parent portal Talking to Young Children About Race and Racisim. The site includes tips and resources to help parents have a meaningful conversation with young children about race, racism, and being anti-racist. Resources include articles, videos, printables, and activities featuring Daniel Tiger, Arthur, and more.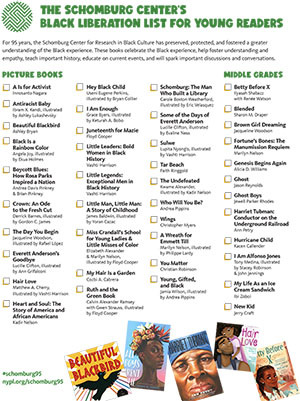 4. Print or bookmark some of these websites and lists to find books that celebrate the Black experience, help foster empathy, teach history, or educate about current events.
Or click on any of these lists from IndyPL staff that are linked directly to the IndyPL online catalog!

4. Participate in the WeNeedDiverseBooks Summer Reading Program: Let's Talk About Race and Diversity. Each week, they are highlighting one title, with messages from the creators, blog posts, and more. They will provide educational resources for parents and teachers including comprehension questions, activities, and recommendations for additional reading. The schedule is:
5. Visit the Center for Black Literature & Culture at Central Library to find and check out books for kids that affirm and celebrate the Black experience.
The CBLC includes a section just for kids. Every book taken off the shelf features black characters in fiction or non-fiction that highlights the black experience, history, or biography.
6. Find a moment and a comfortable place to sit down with your child and listen right now to these wonderful stories! Just click on a book jacket to hear the story read aloud. See more diverse video read alouds here.