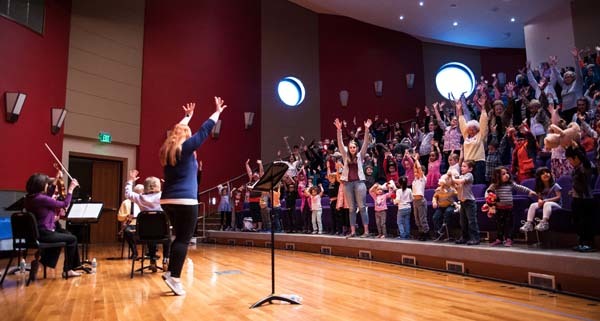 The Teddy Bear Concert Series introduce preschool & kindergarten students (ages 3-7) to the orchestra through story, movement, and live music. ISO violinist Victoria Griswold has written each of our stories, two of which are now available as picture books! Each performance features five musicians from the Indianapolis Symphony Orchestra. Teddy bears welcome! Groups larger than 10, please call 317-275-4222 to register.
2020 Teddy Bear Concert Dates

Thursday, January 30 at 10:30 am
The Giant's Violin tells the tale of a young boy who discovers a giant violin in his attic!
Friday, March 20 at 10:30 am
The Runaway Strings (Our New Show!) is the tale of a quartet of instruments who runaway to see the world by using their music to form different types of transportation.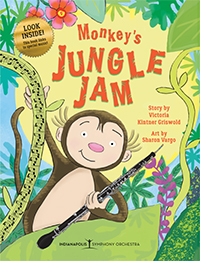 Saturday, April 25 at 10:30 am
Monkey's Jungle Jam is the adventure-filled tale of a spider monkey's search through the rainforest for musical friends.
Tuesday, May 12 at 10:30 am
The Garden Symphony follows a ladybug's search through the garden for her own special song.