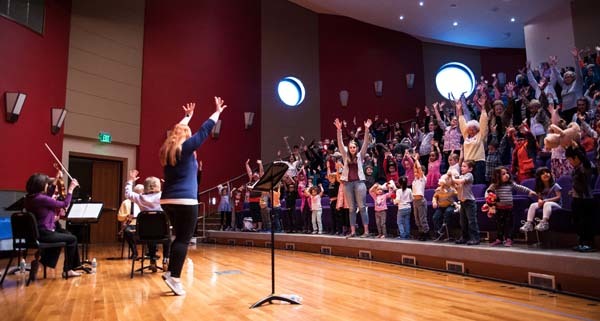 Preschoolers and younger children with families or caregivers are invited for the 5th anniversary of special story performances by members of the Indianapolis Symphony Orchestra. Teddy bears welcome!
The Garden Symphony

The tale of a ladybug's search for her own special song.
Central Library
Saturday, April 27
10:30am - 11:30am
This program, presented by the Learning Curve at Central Library and made possible by PNC Bank and the Tobias Family Foundation, will be held in the Library's Clowes Auditorium. Day care or school groups larger than 10 should call 317-275-4222 to register.