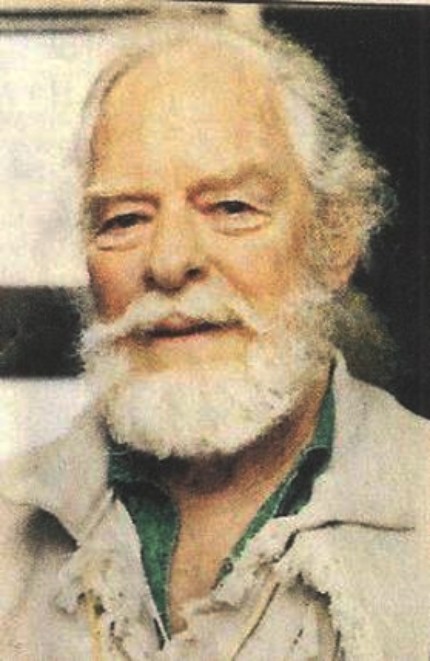 Historical fiction novelist James Alexander Thom has been selected as the recipient of the 2018 Eugene & Marilyn Glick Indiana Authors Award for Lifetime Achievement. The Award, a program of The Indianapolis Public Library Foundation and funded through the generosity of the Glick Fund, a fund of Central Indiana Community Foundation, recognizes outstanding authors who have left an indelible mark on Indiana's literary heritage. It is only the third time an author has received an Indiana Authors Award for Lifetime Achievement.
Thom, winner of the first Indiana Authors Award in the National Category, will be honored at the 10th anniversary celebration of the Indiana Authors Award during the Award Dinner on October 13, 2018. As part of the award, Thom will select an Indiana public library to receive a $2,500 grant on behalf of the Library Foundation.
"Awards come as surprises. In my long lifetime as an author, I've never worked on a story with an award in mind," said Thom. "Storytelling is its own reward. It takes the cake. Good thing, because the pay isn't all that great. Being able to live on your royalties, if you can, is icing on the cake. Then they surprise you with an award like this...and it's like a bright candle on top of the icing on top of the cake."
Thom's writing focuses on frontier and Indian Wars history, and his carefully researched novels have sold more than 2 million copies. Follow the River, a 1981 novel about a pioneer woman captured by Shawnee Indians became a New York Times bestseller and is now in its 50th printing. Panther in the Sky, his biographical novel about Shawnee chieftain Tecumseh, won the Western Writers of America – Spur Award for best novel in 1989. His years of research among Shawnee Indians for Panther in the Sky led to his marriage to Dark Rain, a Shawnee Indian with whom he co-authored the 2003 novel Warrior Woman. His most recent book, Fire in the Water, about the sinking of the steamboat Sultana during the Civil War, was published in 2016. He is currently working on another American Indian novel and a memoir, and is illustrating a children's book.
Nominations for the 2018 Indiana Authors Award in National, Regional and Emerging author categories are open until Friday, March 16. Individual ticket and full table sponsorships are available for the Award Dinner. Funds raised by the dinner will benefit the Library Foundation.
To nominate an author or for information about the Indiana Authors Award, visit indianaauthorsawards.org.