Eagle Branch Library Closes April 27
04/18/2019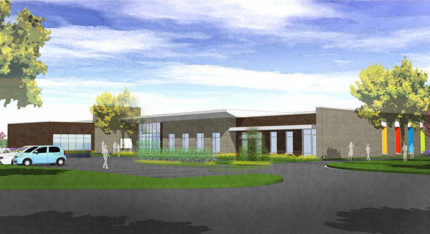 To prepare for the opening of a new nearby branch on the city's Westside, the Eagle Branch of The Indianapolis Public Library will close after its final day of service on Saturday, April 27. The 12,000-square-foot branch at 3325 Lowry Road, just east of Georgetown Road in the Eagledale neighborhood, has served the public since 1970, when it then had the distinction of being the largest branch in the system.
Scheduled for a June 1 grand opening, a new 20,000-square foot Eagle Branch at 3905 Moller Road will provide access to more services and improve the Library's visibility on the Westside. It is the latest in a series of systemwide capital improvements that have included the opening of a new branch on Michigan Road and renovations at the Warren, Southport and East Washington branches. All projects are funded from bonds approved by the Indianapolis City-County Council with no increase in the Library's debt service tax rate.
The closing of the current Eagle Branch will allow the Library enough time to move and shelve materials and acquaint branch staff with the new location ahead of its June 1 opening. After April 27, patrons with books or materials that are due can return them to any other convenient Indy Library location. Patrons with items currently being held for pick-up at the Eagle Branch may contact the branch or any other IndyPL location to have the pickup point temporarily changed. Patrons also can renew items online at www.indypl.org or by calling 317-269-5222.
To learn more about the Eagle Branch project, visit here.