Eastside Resident Awarded IndyPL's Norris Service Award
10/11/2018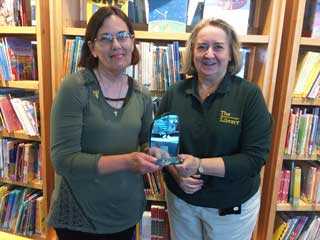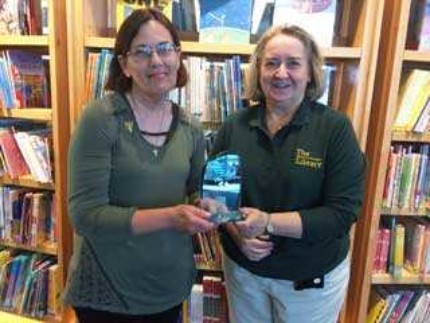 A 43-year employee of The Indianapolis Public Library has received the Library's prestigious Helen L. Norris Distinguished Service Award for her long-standing and passionate commitment to childhood literacy.
Warren Township resident Catherine Bridge currently serves as a children's librarian in the Learning Curve for children and teens at Central Library, following stints at several other Library locations. She was cited for her almost encyclopedic knowledge of children's literature and her work for equitable access to children's materials at all IndyPL branches.
The award was presented at the Library's annual Staff In-Service Day on October 8.
"I proudly embrace my role as a children's librarian," said Bridge, who is also active in embracing the Indianapolis homeschool community by chairing the Library's homeschool committee.
The Helen L. Norris Distinguished Service Award is named for the Indianapolis Public Library employee who worked to improve staff working conditions and pay from the 1940's through the 1960's.