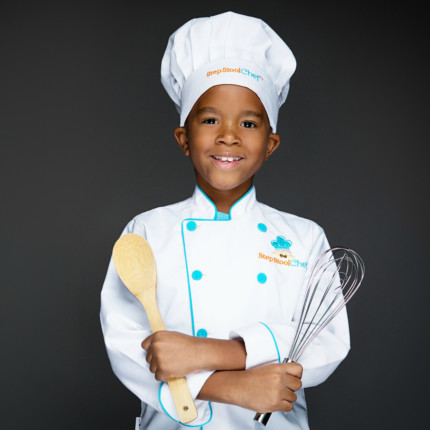 Families and individuals of all ages are invited for an afternoon of inspiration and cultural entertainment during Fall Fest '19 on Saturday, November 16 from 12 noon – 4 p.m. at Central Library, 40 E. St. Clair Street.
Highlighting the afternoon will be a presentation by 11-year-old Julian Frederick. Known nationally as the Step Stool Chef, Frederick is the CEO and Head Chef of his own enterprise that empowers young people to be leaders in the kitchen. Chef Julian has been featured on the major TV networks, in newspapers, and at conferences and food festivals around the country. He has also partnered with the White House on the national Let's Move Campaign. He's the author of his own cookbook for kids and is the recipient of the 2018 Young Entrepreneur of the Year award. Following his cooking demonstration, Frederick will sign copies of his book.
The afternoon also will feature the winners of the Teen Slammin' Rhymes Challenge, along with performances by an array of entertainers and organizations, including #FeelGoodFriday with Dr. Leonard Scott & Shawn Cowherd (dancing into healthiness); B.E.A.T.S. Music (mentoring through music); Gladiator Skating (roller skating group); the Pike Devil Dancers (Pike High School competition jazz & hip hop dance team); and Alyssa Gaines, Indianapolis Youth Poet Laureate.
With this year's theme, "In It to Win It," Fall Fest '19 is intended to inspire youth and encourage positive self-images while building confidence and character.
Fall Fest '19 is presented by the Library's African American History Committee is support of the Center for Black Literature & Culture at Central Library and is made possible by the Donna D. Talley Story Theatre Fund and Friends of the Library through gifts to The Indianapolis Public Library Foundation.
Call 317-275-4100 for more information about this free Library program.