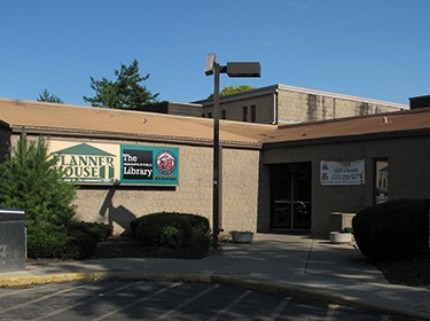 Beginning Monday, November 12, The Indianapolis Public Library will roll out regular Bookmobile service to the Flanner House Community Center, 2424 Dr. Martin Luther King, Jr. Street, allowing neighborhood residents to browse and checkout books and materials, sign-up for Library cards, and take advantage of new Google technology.
The Bookmobile will visit the Community Center every other Monday from 3:30 – 5 p.m. In addition to an array of books, magazines, audiobooks, DVDs and CDs, the Bookmobile will make available Chromebooks and mobile hotspots for free checkout to Library patrons. These new products, made possible by a $200,000 grant from Google, are being provided in areas of the city where many residents face barriers to Internet access.
Chromebooks are laptops that operate on Google's cloud-based Chrome Operating System via an Internet connection. The hotspots are small portable devices that provide that connection with free mobile WiFi access. Patrons will enjoy unlimited data while they have the devices, also being made available to patrons at the Brightwood Branch at 2435 N. Sherman Drive, for 21-day lending periods.
The new services will help maintain a Library presence in the Flanner House Community Center when IndyPL's Flanner House Branch closes after November 21, prior to the upcoming opening of the 20,000-square-foot Michigan Road Branch at 6201 Michigan Road.
As a result of a 2013-14 process that included wide-ranging community conversations on the IndyPL's future, a new capital projects plan emphasized the need to more evenly distribute available resources to improve Library access to more citizens.
"As with all decisions that involve limited Library resources, the choices can sometimes be difficult when considering the strong demand for Library services throughout the community," said John Helling, Director of Public Services. "We are striving to provide service for all ages in the Flanner House neighborhood, while providing a new and unique opportunity through Google to enhance digital access." The Library will continue to work to identify other service offerings that could be provided in the Flanner House Community Center or surrounding neighborhood in the future.