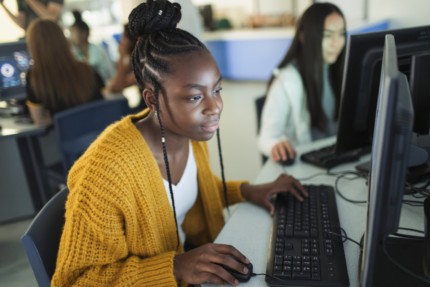 An important step in developing plans for Library service during the next three years continues through July as The Indianapolis Public Library encourages residents ages 13 and older to provide feedback through online and printable surveys.
The strategic planning process involving citizen participation and self-assessment will generate a blueprint for how IndyPL can better serve diverse populations and continue its commitment to childhood literacy and lifelong learning. The public's input is important to provide direction to the new Strategic Plan and help determine areas of greatest need.
The online survey, available in both English and Spanish, seeks such information as residency, frequency of Library use, satisfaction level of services, kinds of resources used, areas of continuing need, and barriers to service. All information is confidential with no identification required. Submitted surveys can be entered in a drawing to receive one $50 gift card, courtesy of The Indianapolis Public Library Foundation.
In addition, printable surveys are available in Amharic, Arabic, Burmese, English, French, Hakha Chin, Karen, Spanish, and Swahili. Surveys can be filled out and returned to any IndyPL location by July 31.
To access the Library's Strategic Plan 2021-2023 surveys, visit here.