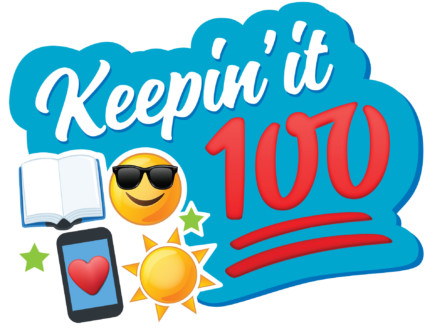 To commemorate this year's 100th anniversary of its Summer Reading Program, The Indianapolis Public Library is inviting the public to nominate their favorite books for kids and teens over the past 100 years throughout the month of April. Those ages 13 and older, especially adults, are encouraged to nominate and comment on their current favorite children's book, a favorite book while growing up, or one shared with a child by visiting indypl.org/myfavoritekidsbook or by going to any Library location.
As an introduction to the Library's 2019 Summer Reading Program, "Keepin' It 100," the nomination process will give individuals the chance to tap into pivotal childhood memories and provide powerful stories of their reading experiences.
Nominations will be reviewed and compiled into a list of "IndyPL's 100 Favorite Kids and Teen Books" to be announced on May 1. Then during May, individuals can comment on the list of 100 books and learn about activities surrounding the upcoming Summer Reading Program at www.indypl.org/srp2019.
Beginning on Monday, June 3 and continuing until Saturday, July 27, Summer Reading Program participants can earn 25 reading points by visiting the Library to vote on their favorite book from the "IndyPL's Top 20" list. Based on votes cast, the one book chosen as "Indy's Favorite Book" will be announced in August.
Summer readers can also earn 25 points by visiting the Library to share their favorite Summer Reading Program memories or by bringing in an item, prize or keepsake from a past program.
Individuals can continue the conversation about their favorite reads throughout the summer on social media by using #myfavoritekidsbook.
The 100th annual Summer Reading Program is made possible by Friends of the Library through gifts to The Indianapolis Public Library and presenting sponsor OneAmerica.