IndyPL Summer Readers Get a Head Start on College!
08/28/2019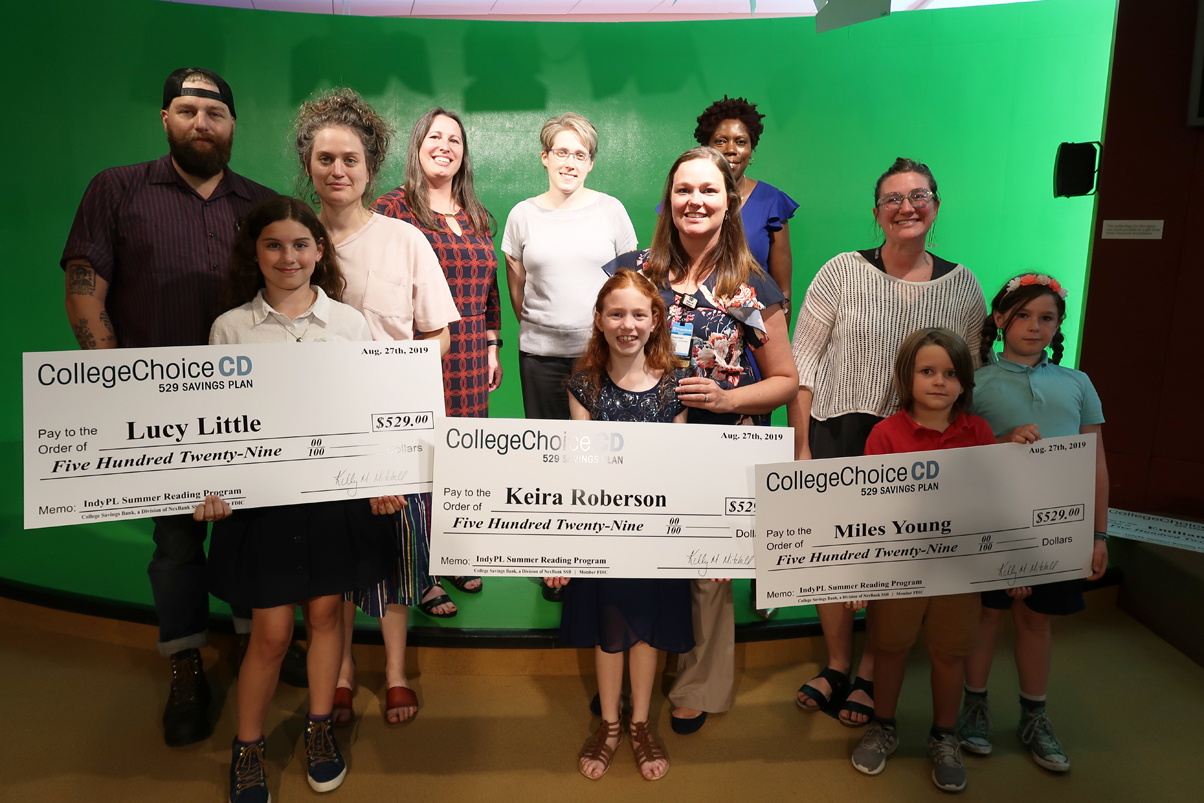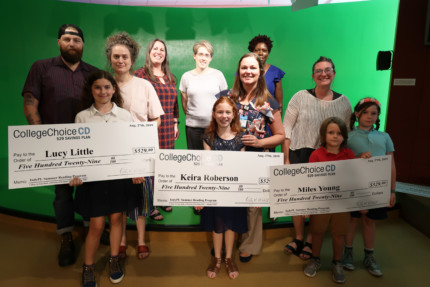 Three lucky participants in The Indianapolis Public Library's 2019 Summer Reading Program have been chosen to receive college savings accounts each worth $529 from CollegeChoice CD 529 Savings Plan. The plan is intended to help families save money for post-secondary or higher education.
The winners selected in a random drawing of all IndyPL summer readers are 11-year-old Lucy Little, a sixth-grader at IPS School 91; 8-year-old Keira Roberson, a third-grader at Homecroft Elementary School; and 7-year-old Miles Young, a first-grader at IPS Center for Inquiry 2.
The winning recipients and their families were celebrated at an award ceremony on August 27 at Central Library.
The Library's 100th Summer Reading Program attracted approximately 46,000 children and families who read approximately 860,000 books during the eight-week period. The program was made possible by Friends of the Library through gifts to The Indianapolis Public Library Foundation.