IndyPL's Summer Reading College Savings Winners Announced
08/22/2018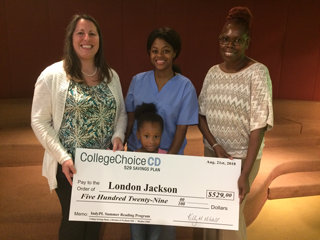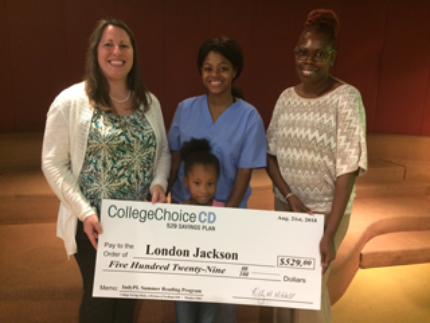 Two lucky participants in The Indianapolis Public Library's 2018 Summer Reading Program have received a head start on saving for their college education.
Five-year-old London Jackson, a Pike Township resident, and 15-month-old Rafael Galicia of Avon were selected in a random drawing of summer readers to each receive a college savings account worth $529 from CollegeChoice CD 529 Savings Plan. The plan is intended to help families save money for post-secondary or higher education.
An award ceremony attended by families of the winners was held on August 21 at Central Library.
The Library's 99th annual Summer Reading Program, which attracted 49-thousand children and families, was presented by Friends of the Library through gifts to The Indianapolis Public Library Foundation.