New Library Cards Issued for Franklin Township Students!
03/13/2018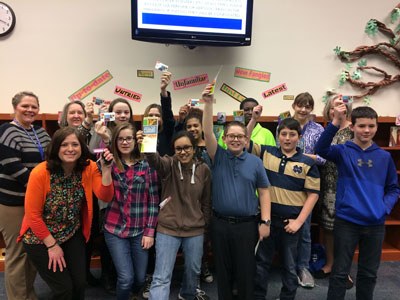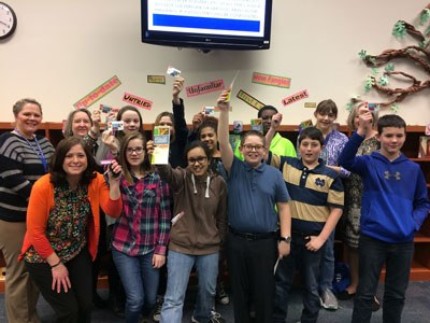 Access to the entire collection of digital and physical materials at The Indianapolis Public Library is now at the fingertips of all 9,141 students from pre-K to high schoolers in the Franklin Township Community School Corporation with their acquisition of new Library cards. The Indy Library completed the partnership project with Franklin Township public schools by distributing free cards to the 5,447 students who had never had a card.
The eResource card provides students access to eBooks; eAudiobooks; streaming video, music and magazines; and more than 80 online databases to help with their academic study. The special card allows limited borrowing of books and other physical items, but young children can upgrade to a full Library card by visiting any IndyPL location with a parent or guardian.
"Owning a library card is a child's ticket to endless adventure and knowledge," stated Catherine C. Whitson, Principal at Franklin Township Middle School West, where a special distribution to students took place on March 12. "The vast programming and digital resources allow all children the opportunity to continuously grow and expand upon their experiences well past their school days."
The Franklin Township students join nearly 40,000 other school students throughout Marion County who have received Library cards during recent campaigns to meet IndyPL's strategic goal of providing a card to every student in the county.
The Library's distribution of Library cards to schools is made possible by The Indianapolis Foundation Library Fund through a grant to The Indianapolis Public Library Foundation.