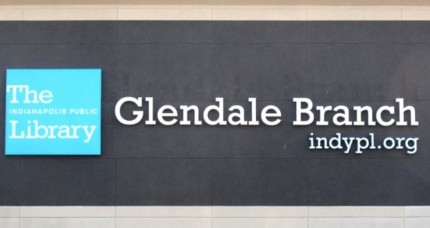 The public is invited to offer suggestions for a new branch of The Indianapolis Public Library to replace the current Glendale Branch at the Glendale Shopping Center by participating in a series of online public meetings and completing surveys during September and October.
These steps follow approval on August 24 by the Library Board of Trustees to purchase 5.7 acres of property at the former John Strange Elementary School owned by MSD of Washington Township at 3660 E. 62nd Street on which the new library will be located. IndyPL and MSD of Washington Township agreed on a purchase price of $900,000.
Led by project architects from krM Architecture+, activities to obtain community input will include:
An online survey, open through October 20
Two public input meetings, held online on September 17 and October 7, both at 6:30 p.m.
An inspiration board available at the current Glendale Branch for input and comments
Links for the survey, public meeting registration, and more information is available here.
Architects and Library officials will learn what services and spaces the community would favor in a new branch. The 25,000-square-foot facility would improve Library access and visibility, modernize overall service capability, and eliminate the need to lease property at the Glendale Shopping Center.
Preliminary plans call for design work to begin later this fall, with an unveiling of renderings for public reaction in December. Bids for construction would be sought in the fall of 2021. Project completion is scheduled by the end of 2022.
The $10.9 million replacement for the Glendale Branch and other projects in the Library's current slate of capital projects are funded from individual bonds approved by the Indianapolis City-County Council totaling over $58 million that are assessed with no increase in the Library's debt service tax rate since 2014.