Tindley Charter Schools Receive IndyPL Library Cards!
01/26/2018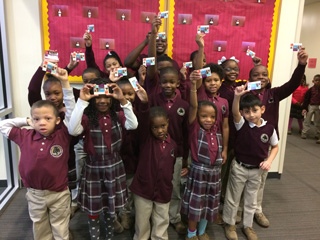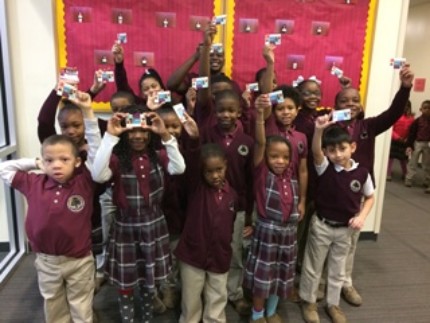 More than 1,600 students in grades K - 12 at the six Tindley Accelerated Schools in Indianapolis can now access The Indianapolis Public Library's growing collection of digital and physical materials and online research databases with their new IndyPL Library cards.
The eResource card provides students access to eBooks; eAudiobooks; streaming video, music and magazines; and more than 80 online databases to help with their academic study. The special card allows limited borrowing of books and other physical items, but young children can upgrade to a full Library card by visiting any IndyPL location with a parent or guardian.
"Giving all Tindley scholars a Library card opens a new realm of possibilities and experiences," said Rebekah Groeber, Literacy Coach at Tindley Renaissance Academy, an elementary school in the Meadows area on the city's northeast side. "From access to eResources to the Bookmobile, scholars have been given another opportunity to take ownership of their own learning, explore the world around them and fall in love with reading and the Library!"
The Tindley students join more than 35,000 other school students throughout Marion County who have received Library cards during recent campaigns to meet IndyPL's strategic goal of providing a card to every student in the county. The Library plans similar card distributions in Franklin Township and Beech Grove public schools in the near future.
The Library card initiative is made possible by The Indianapolis Foundation Library Fund through a grant to The Indianapolis Public Library Foundation.