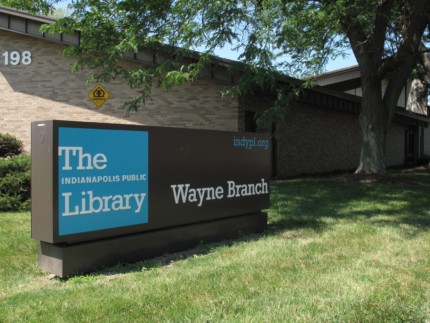 After an extensive renovation that necessitated its closure since December 1, 2020, the Wayne Branch of The Indianapolis Public Library will re-open to the public at 10 a.m. on Monday, June 22. It was the first major renovation for the 13,500-square-foot facility, located at 198 S. Girls School Road, since it began serving the public in 1983.
The $1.5 million project will result in improved public access to collections, services and technology. Library users will see new spaces for youth programming, job skills counseling and community gatherings. Other features will include additional patron seating, upgraded lighting and mechanical systems, and new study rooms for individual or group use.
Wayne Branch hours will be Monday through Saturday from 10 a.m. to 6 p.m. and Sunday from 12 noon to 5 p.m. Curbside delivery of materials will also be provided on these days from 12 noon to 5 p.m.
The re-opening of the Wayne Branch will occur with certain limitations to ensure the safety of patrons and Library staff resulting from the COVID-19 crisis. These include a requirement that all patrons over two years old wear masks; placing a Library staff member at building entrances to limit capacity; installation of plexiglass barriers at transaction points; social distancing of six feet; a one-hour time limit on public computers; no "over-the-shoulder" help from staff; and regular cleaning of all facilities.
Patrons will be asked to maintain proper hygiene and to keep their visits under one hour, both to limit the number of people and to allow the next patron to enter when a building reaches its designated capacity.
The other Westside IndyPL location re-opening on June 22 following its closure due to COVID-19 is the West Indianapolis Branch, 1216 S. Kappes Street.
The Wayne Branch project architect was R&B Architects of Indianapolis. The general contractor was Gilliatte General Contractors, Inc. of Indianapolis.
The Wayne Branch project and other capital projects identified in the Library's current strategic plan are funded from individual bonds approved by the Indianapolis City-County Council totaling over $58 million and assessed with no increase in the Library's current debt service tax rate.
To learn more about the Wayne Branch renovation, click here.