Westside Couple Receive IndyPL Foundation Service Award
10/11/2018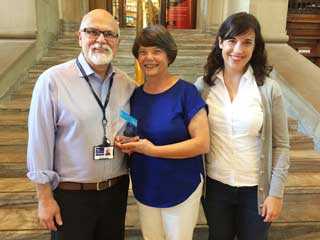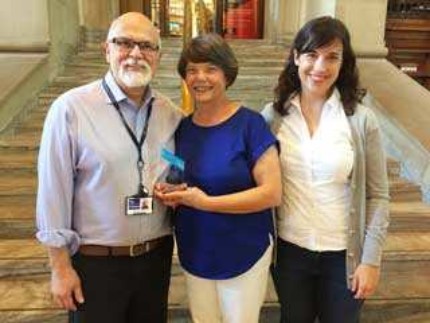 Pike Township residents Richard and Jan Swan have been honored with The Indianapolis Public Library Foundation's prestigious Beth Tindel Award for their advocacy of Library Foundation programs and their daily service as Library employees. The award came at the Library's annual Staff In-Service Day on October 8.
In her 34-year Library career, Jan served at various Library locations, including as manager of the Spades Park Branch and, most recently, as supervising librarian at the Glendale Branch. For the past five-years, Richard has served as manager of the Indy Library Store Booksale, where he implemented the Monsoon platform for online book sales. Both were recognized for their inspirational support to help the Foundation move forward.
"We are extremely grateful for this recognition by the Foundation," said Jan Swan. "The work of the Foundation is key to the success of the Indy Library system, and Richard and I have been proud to support its efforts."
The Beth Tindel Award is presented in memory of the 12-year Indy Library employee who was valued for her enthusiastic support of Foundation activities and passion for Library service.