Here are six tips to help you explore unique voices of the Black experience and a convenient clickable list of Black authors linked directly to our catalog for placing requests or checking out e-books or audiobooks. Find compelling fiction and nonfiction by both contemporary and classic Black authors, including books in every genre from literary fiction to personal memoirs, whether you are looking for a thrilling page turner are recognized prize-winner!
1. Visit the Center for Black Literature & Culture at Central Library
The Center for Black Literature & Culture (CBLC) is home to our largest collection of materials by Black authors. Take as long as you'd like to browse this collection that features authors whose work impacts local, national and global culture in literature, sports, business, politics, science and music. Also don't miss the CBLC's website, The Power of Black Voices. This online collection includes artifacts, photographs, and articles across many categories including Black Literature and The African Diaspora.
---
2. Read an award winner
Make a selection from some of the most distinguished honors in literature. The Black Caucus of the American Library Association (BCALA) Literary Award, the NAACP Image Awards for Literature, and the Earnest J. Gaines Literary Award all recognize excellence in writing by Black authors. To place convenient requests browse the winners in our catalog: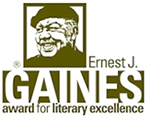 ---
3. Borrow e-books or downloadable audiobooks
Browse OverDrive's African American Fiction and African American Nonfiction collections of e-books and downloadable audiobooks. If you have never borrowed from OverDrive or the OverDrive Libby app before, both browser directions and app directions are available as well as a video tutorial and Overdrive/Libby Support.
Download Libby (OverDrive's app) on the App Store
Download Libby (OverDrive's app) on Google Play

Need more help? Ask a Library staff member at any of our locations or call, text or email Ask-a-Librarian.
---
4. Get reading recommendations from IndyPL staff
Click on a featured booklist to get reading recommendations or see all our staff lists featuring Black authors here.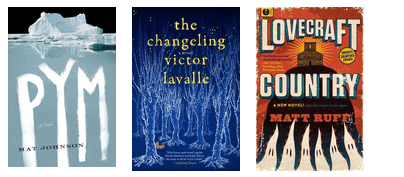 Horror and Sci-Fi by Black Authors
Horror or science fiction recommendations by Black authors from the IndyPL Readers Advisory team.
---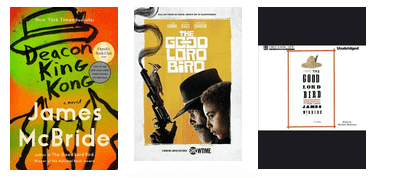 Black Historical Fiction
Explore historical fiction by black authors and co-authors with stories from the transatlantic slave trade, the antebellum south, WWII, and the late 1960s.
---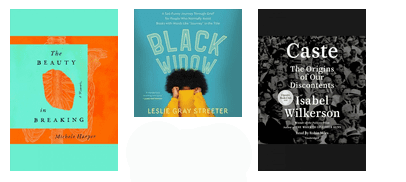 Celebrating Black Authors
This list features nonfiction downloadable audiobooks of books by Black authors. Most of the titles are also available in physical book and e-book formats.
---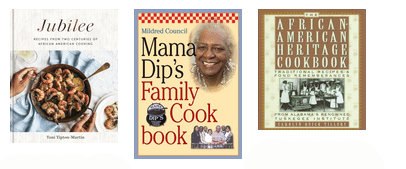 Black Chefs and Cooking Classics
James Beard award-winning Toni Tipton-Martin's Jubilee is a sensational history of American food focusing on Black chefs and cooks. This list takes a look at some of the classic Black cookbooks that inspired Tipton-Martin and a few more titles and resources that celebrate and explore Black cooking and food history.
---
5. Use your IndyPL Library card to login to Novelist Plus
On Novelist Plus you'll find recommendations, read-alikes, series lists, reviews, and lists of award-winning books all by Black authors. You can browse the African American Fiction category, or click on any category on the left to open up book lists like Afrofantasy, Black Creators in Comics, Afrofuturism, and more.
Here is a sample listing from Black Creators in Comics to show a star rating and the option to "Check Availability" to see if it is available to borrow from IndyPL. When you click on a book you can read a brief description and get ideas for read alikes.


---
6. Subscribe to the Black Literature Newsletter from NextReads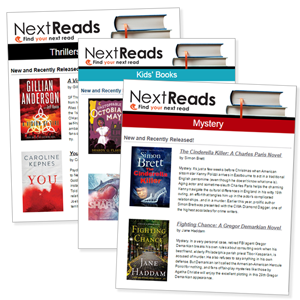 Receive reading recommendation in your inbox monthly for recent novels featuring stories by Black authors. Book suggestions are linked to our catalog for easy requesting. It's FREE! See a sample issue. Subscribe to NextReads here!