Here are six tips to help you find books written by Black authors, including a convenient clickable list of authors linked directly to our catalog for placing requests or checking out e-books or audiobooks. Find compelling fiction and nonfiction by both contemporary and classic authors, including books in every genre from literary fiction to romance, to science fiction to personal memoirs, whether you are looking for a thrilling page turner are recognized prize-winner!
1. Visit the Center for Black Literature & Culture at Central Library.
The Center for Black Literature & Culture (CBLC) is home to our largest collection of materials by Black authors. Take as long as you'd like to browse this collection that features authors whose work impacts local, national, and global culture in literature, sports, business, politics, science, and music. Also don't miss the CBLC's website, The Power of Black Voices. This online collection includes artifacts, photographs, and articles across many categories including Black Literature and The African Diaspora.
---
2. Read an award winner.
Make a selection from some of the most distinguished honors in literature. The Black Caucus of the American Library Association (BCALA) Literary Award, the NAACP Image Awards for Literature, and the Earnest J. Gaines Literary Award all recognize excellence in writing by Black authors. To place convenient requests browse the winners in our catalog:
---
3. Borrow e-books or downloadable audiobooks
Browse OverDrive's African American Fiction Collection or browse OverDrive's African American Nonfiction Collection to fine e-books and downloadable audiobooks. If you have never borrowed from OverDrive or the OverDrive Libby app before, both browser directions and app directions are available as well as a video tutorial and Overdrive/Libby Support.
Need more help? Ask a Library staff member at any of our locations or call, text or email Ask-a-Librarian.
---
4. Get reading recommendations from IndyPL staff
Click on a featured booklist to get reading recommendations or see all our staff lists featuring Black authors.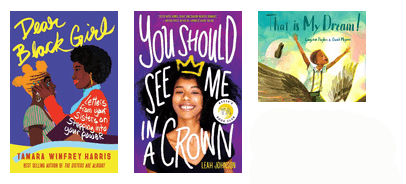 Indy Now Book Club Features Local Black Authors
We are thrilled to help host a 'book club' on the Indy Now Morning Show with Ryan and Jillian. Tune in at 10 a.m. every other Wednesday to catch book recommendations and IndyPL program highlights from your own local librarians. In this episode, IndyPL's public relations specialist (and local author!) Keshia McEntire shared five of her favorite books written by local Black authors. Watch the episode.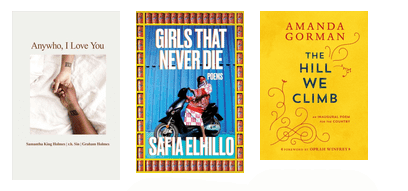 Black Poets You Need to Read
This list features African American authors. Classic, contemporary, and modern authors are all included to provide a balanced start to a reader's journey through the realm of poetry. Expect to feel a flurry of emotion when reading any of these titles and learning the lessons wherein. Poetry is an art form and has the ability to move even the most stoic of readers.
Audiobooks: Black Nonfiction Authors
This list includes nonfiction eAudiobooks (and one book book) that I have listened to in 2022. I have included links to the lists I did in 2020 and 2021 celebrating Black Nonfiction Authors.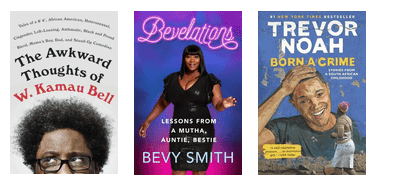 Black Comedy and Humor
This is just a sampling of some Black comedy and humor books in The Library's collection. Some of the titles are from stand-up comedians, some from comedic actors and some are funny collections by Black authors.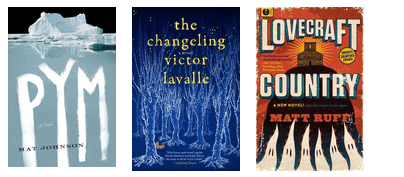 Horror and Sci-Fi by Black Authors
Horror or science fiction recommendations by Black authors from the IndyPL Readers Advisory team.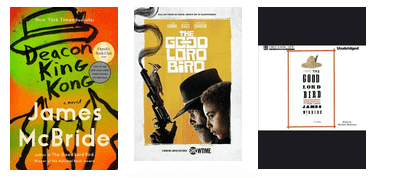 Black Historical Fiction
Explore historical fiction by black authors and co-authors with stories from the transatlantic slave trade, the antebellum south, WWII, and the late 1960s.
Celebrate Black Love With These Romance Novels
Check out one of these lovely romance novels. Each of these 16 books is written by a Black author and features two Black main characters. Watch Black bakers, musicians, athletes, and cowboys find love and joy with one another.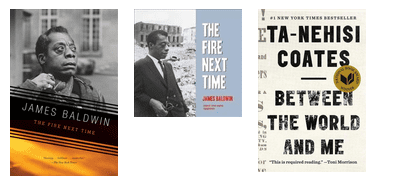 Black Literature Past, Present, and Beyond
This list contains books that explore the issues of freedom and equality along with further themes such as black culture, racism, religion.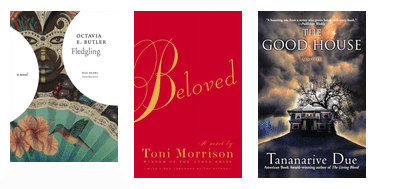 Horror Books by Black Authors
Check out these Horror books written by Black authors.

Black Mystery Writers
Looking for mysteries by Black writers? This list includes recent releases by current authors as well as classics from historically influential names.
---
5. Use your IndyPL Library card to login to Novelist Plus
On Novelist Plus you'll find recommendations, read-alikes, series lists, reviews, and lists of award-winning books by Black authors. You can browse the African American Fiction category, or click on any category on the left to open up book lists like Afrofantasy, Black Creators in Comics, Afrofuturism, and more.
Here is a sample listing from Black Creators in Comics to show a star rating and the option to "Check Availability" to see if it is available to borrow from IndyPL.


---
6. Subscribe to the Black Literature Newsletter from NextReads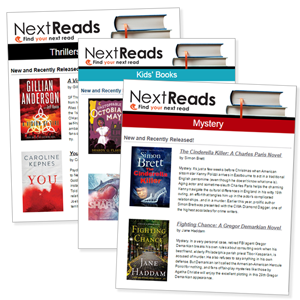 Receive reading recommendation in your inbox monthly for recent novels featuring stories by Black authors. Book suggestions are linked to our catalog for easy requesting. It's FREE! See a sample issue. Subscribe to NextReads today!