After extensive input from patrons, community partners, staff, and the public at large, The Library's 2021-2023 Strategic Plan has been approved to designate updated values, strategic priorities, and objectives for serving the community.

Updated organizational values include racial equity, adaptability, communication, diversity, and inclusiveness. Strategic priorities include approaching all operations through a lens of racial equity, enriching relationships with community partners, and intentional focus on five key areas of literacy: digital/technology inclusion, health & wellness, supporting k-16 education, reading & writing, and financial literacy.
View the full plan online or stop by your nearest Library location to pick up a printed copy.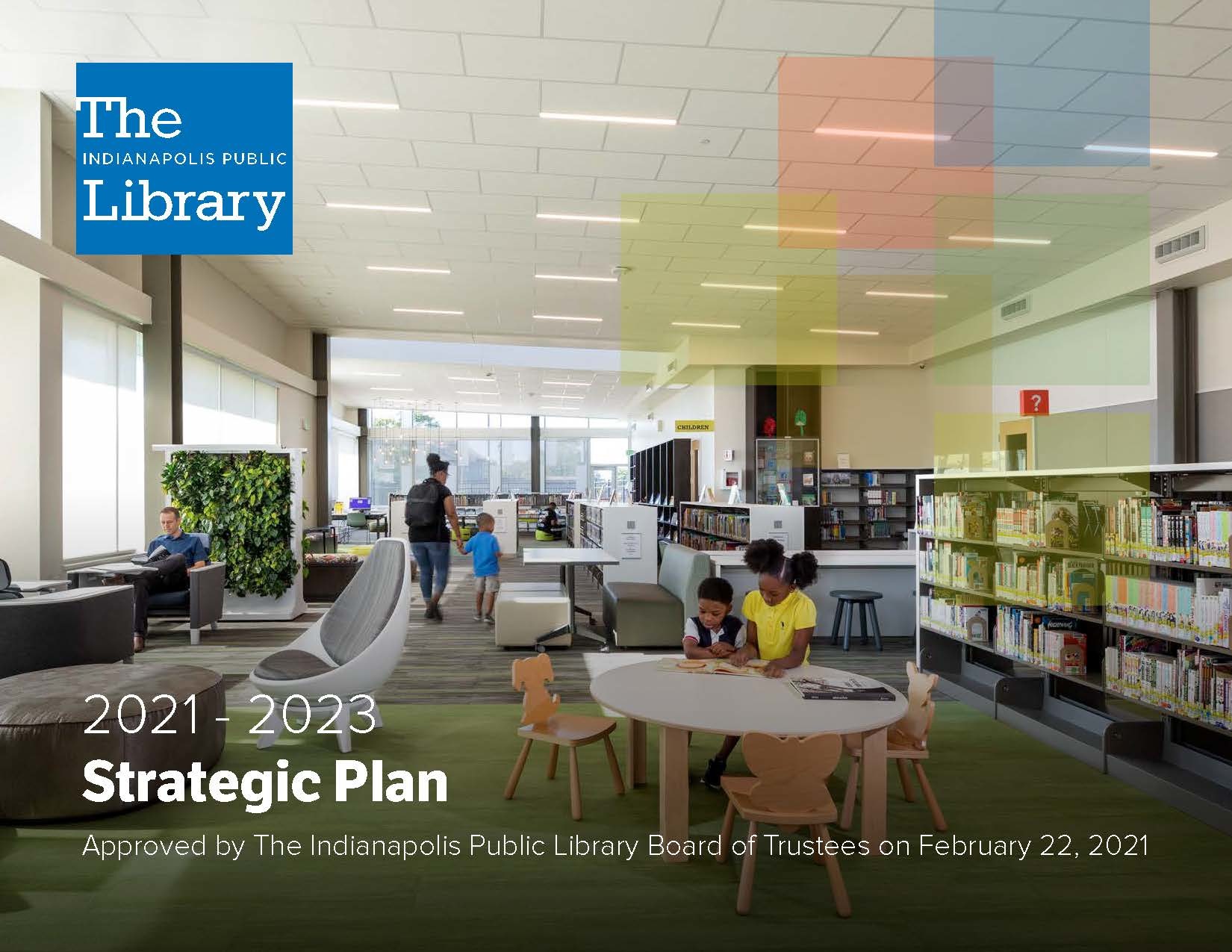 Additionally, our friends at The Indianapolis Public Library Foundation have a new strategic plan to guide their efforts as they seek to empower IndyPL to be the center of knowledge, community life and innovation for Indianapolis through the community's generosity. View The Foundation's strategic plan on their website.

DATA COLLECTION AND RESEARCH

As part of our strategic planning process, the Strategic Planning and Assessment Officer compiled the following data and information about Indiana and Marion County to help identify areas of need. This information was used to inform discussion and decisions as the plan was developed. View community research (PDF).