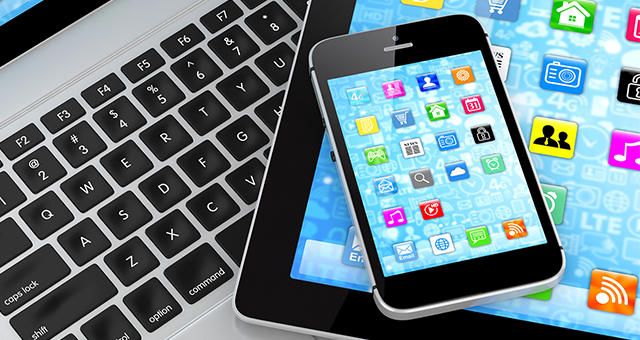 We provide access to information, ideas, and experiences through our online services. We look forward to helping you level up your library card by learning how to use all of the digital services available to you at home!
Need help? Ask a Library staff member at any of our locations or call, text or email Ask-a-Librarian. The Tinker Station helpline at (317) 275-4500 is also available. It is staffed by device experts who can answer questions about how to read, watch, and listen on a PC, tablet, or phone.
How to Check Out Digital Items and Streaming Content
Your IndyPL Library card gives you free access to e-books, music, movies, audiobooks, online courses, and more. You can read or listen to books on most mobile devices or your computer.
We partner with several different platforms to provide these services the same way you might subscribe to more than one movie streaming platform (Netflix, Hulu, Disney+) at home.

To see all of our digital collections, go to our e-Books & Streaming page. On that page each service has its own tile to tell you details like loan limits and provide links to each service's website or app. Video tutorials are available for each one.
Some of the services will simply ask you to enter your library card number. Others will require you to set up an account. Either way, your Library card number is your ticket to get access. If you do not have an IndyPL Library card or need to renew your card, you may be able to apply or renew online.
To assist you, we have created these pages to help you get started: